Currently I am staying in the west central area. Soon, I will move to the east and I hope the "EASTERN" people will welcome me with OPEN ARMS and tummies…hehhe!
Anyway, trying to get accustomed to the EAST, I took a long walk around Tampines.
It is indeed a "CHEAP" town! Dont misunderstood…I think TAMPINES has many GREAT BARGAINS in its neighbourhood.Everyday is SINGAPORE GREAT SALE! And that applies to food too! (I think it was once called the BEST TOWN in the world or something…)
I went to PASAR BULAT (the round market) cos I heard there is a YUMMY DOSAI stall there. I spy around and I reckoned it must be from RESTU coffeeshop that opened 21 hours a day! But erm, the stall's name is INDIAN not indian muslim and the man was too busy making DOSAI , so I did not question him. Sorry, did not try but I saw many people order their dosai there.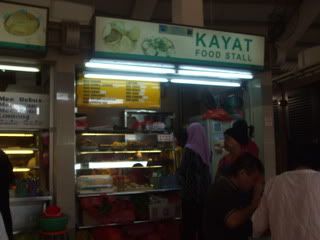 Then i recce the market, I saw 2 malay stalls. One sell cheaper food and nasi padang with a newspaper clipping with raving ratings about its nasi padang pasted there.So I ordered there, the nasi lemak @ $1.50 was a BARGAIN with 2 medium sized fried fish, 1 medium size egg omelette, anchovies and sambal plus 1 slice of thick cucumber. YUM!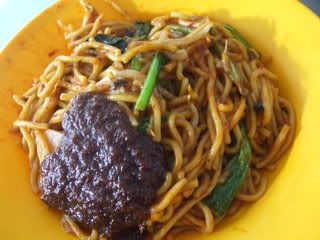 Then I ordered the $1.50 mee goreng. It was tasty with yellow noodles and sweet sambal (pssstt…there is a 1.50 mee goreng full of tiny sotongs and fish cakes, my favourite! But I cannot disclose the location just yet…)
Then I proceed to …. Tampines St 81 and Central.
I found 2 STALLS that sells $1.80 food.
(SORRY no GPS co-ords, either my GPS had gone GONG-XI-Fa-CAI mode or perhaps it is difficult to detect the satelite in Tampines. Hmm…)
What are they queing up for???
1)Location: around the vicinity of Blk 826 Tampines St 81 near Prime Supermarket
Sell: All types of food at $1.80 or less.
Food: Nasi lemak is the CHEAPEST! ($1..20 or 1.50)

Mee Siam (with gravy or without), macaroni sambal, fried mee hoon with slices fish cakes, malay kuehs e,g curry puffs, sweets and savoury kuehs..all for $1.80 or less.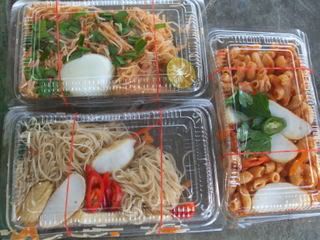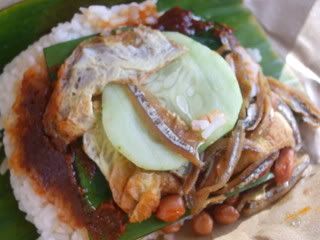 MY favourite: Nasi sambal goreng with chicken drumlett/wing +begedil(potato cutlet) or paru (fried cow's lung)+dessicated coconut (serunding) and sambal goreng(long beans+tahu) and sardines puff.
2) Location: Tampines MRT vicinity
As u exit the TAmpines MRT station with ur back facing the Tampines MALL, on the lefthand side, there is a row of stalls that sells clothes, specs, undergarments and food. There are 2 coffeeshops with the same name only segregating HALAL food and non-HALAL food.
There is a LONG banner posted nearby indicating $1.80 chicken rice.
Open: 9.30-8/9pm (while stock last!)
I was there at 9.25am. I saw the poster and a chinese newspaper cutting that interviewed this chicken stall. I saw the chicken stall between the mee rebus and malay rice stall. I was excited but the chicken rice stall light was dim. I asked the malay makcik, whether the chicken rice is HALAL and she said it is but its not opened. I kept asking repetitively whether it is HALAL or muslim owned that she gets agitated.hee! So i ordered the plain rice from her ( with chicken wing +egg+$2.20. Hmm. )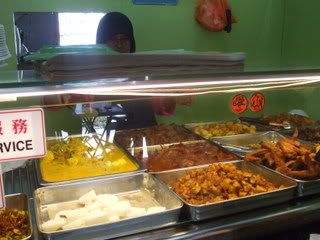 Then as she packed for me, I continue asking about the chicken rice.She was kinda agitated ..perhaps I was too irritating.Kept asking her again and again confirming whether it is HALAL. Too bad, I cannot order since the chicken rice stall is still not ready.They also have LEMON CHICKEN RICE at $1.80….its a GREAT BARGAIN!
Yesterday ANANAS chicken rice is GOOD but that is for promotional value @ $1.80 for limited time. They have to taste GOOD to further sell the actual $2.80 chicken rice in the future , isnt it?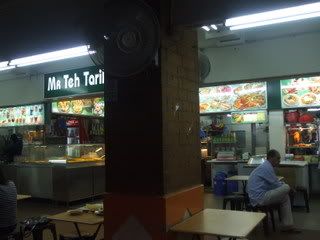 3) $2.50 chicken rice with generous heaps of rice and thick meaty chicken meat.
Location: Tampines Central (TEH TAREK coffeeshop)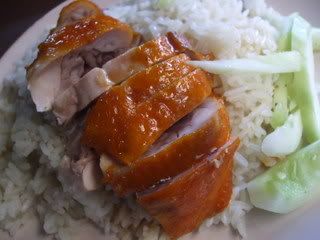 My favourite: Mee Soto $3 with big chicken DRUMSTICK and broth full of spices and cili padi sauce.
TIP: If the one manning the chicken rice stall is MALE, u can request the chicken rice with drumstick meat for only $2.50 but if its a FEMALE, then just ask for typical $2.50 chicken rice. If u ask for drumstick , it will be $3. Why the disparity of prices, I dunno……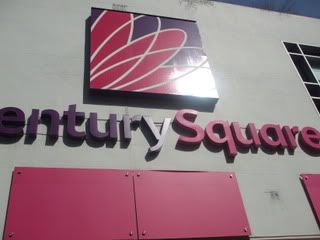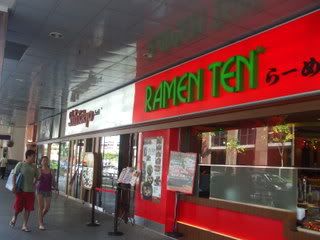 4) There is also HALAL japanese SUSHI outlet called SHIN TOKYO that was discovered by one of my makan kaki gang (thankz BUM!)@ Century Square…near Tampines MRT station
BUFFET 3-6pm (sushi on conveyor belt)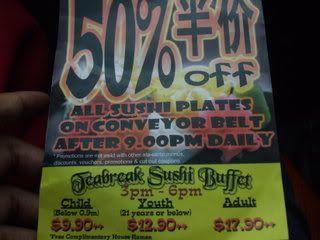 After 9pm -CHEAP!!!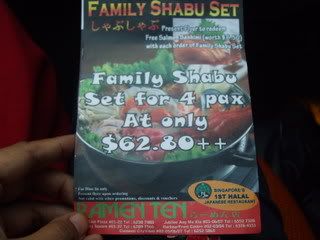 (Eh, Shabu2..I think the actual steamboat cum hot plate will cost about that price. heh!Then go supermarket and buy many2 things and eat "reunion" dinner at home.I love it!)
And there is also QIJI, RAMEN TEN, PIE KIa, all HALAL….same row.
5) Nothing to do with FOOD but this is REAL BARGAIN!!!
$3.80 HAIR CUT for ALL!!!! SNIPS AVENUE , I think at Blk 416 Tampines. U can even book if u know which hairstylist u prefer. how cool is that??!?!!?!
Ya know? I was passing by BEDOK SOUTH food centre when I saw a long QUEUE. It wasnt HALAL (sorry) But the YONG TAHU stall sells its items at 15cents per piece!!! So, if I take 10 pieces, only $1.50.VERY CHEAP!!!(Yeah I know here there is one nenek that sell the CHEAPEST MEE REBUS,MEE SOTO, GADO2, nasi lemak….and serves quite GENEROUSLY…here. But …errr…cannot talk more about this, secret..)
p.s: There is a 50cents TEH TAREK at Kampung Siglap mosque (marine parade). I was inspecting the newly built DARUL QURAN (alhamdulillah, its ready!) Then I saw the pantry near the old mosque.Saw many vending machines too.
Then at the corner of my eye, I SAW IT! I saw the orange plastic drink container with a sign saying 50cents for TEA. I thought it was plain TEH-O but it was not. It came out like TEH TAREK. Very skeptical, thinking it would be diluted or something…but I was WRONG. IT was VERY GOOD! Then I caught a glimpse of a "teh-sarbat" looking man and I bet from his outlook, I knew that he is the ONE that concoct the drink. Shiok…for 50cents….shiok….
I wonder why am I so chatty today?Hmm , I think I am HIGH on BARGAINS…..so save $$$…heheh!
(Visited 4 times, 1 visits today)