Where?? Hee..u need to get across the causeway first…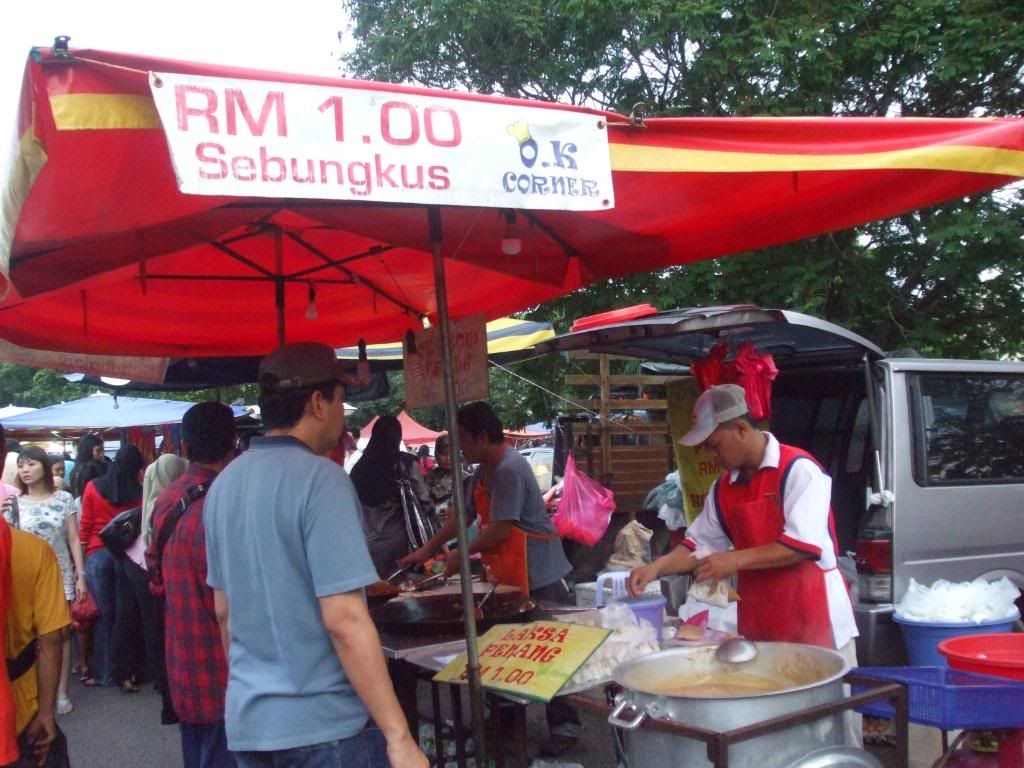 There are also RM1 Char Kway Teow with cockles somewhere nearby too.I didnt snap the stall cos the wok was empty and soon they were frying again. It Must have been a HOT item!!!!
JB BAZAAR MARKET
Only on Sundays evening
Ambience :It's like Ramadhan bazaar!!!
Location: Larkin Stadium (its not NEAR to Larkin bus interchange)
Transport:Best take taxi if u have no own transport. To head home, there are many available taxis moving around, just flagged them down.
Carpark: The bazaar there will have limited parking space, so just park in front of the stadium and walk about 2-3mins to the bazaar.
I read about this bazaar in one brouchures recently in Johor. This is NEW to ME!!!
Around 5pm, we headed there and it was congested with human traffic. They sell everything and anything. There were 3 endless rows of stalls. From raw meat such as poultry (I think u cannot bring this in ,judging from the poster at ICA) and seafood, to cooked food like fried chicken, malay kuehs, northern food like nasi dagang…and desserts like dadih (milk custard)..to clothings and accessories…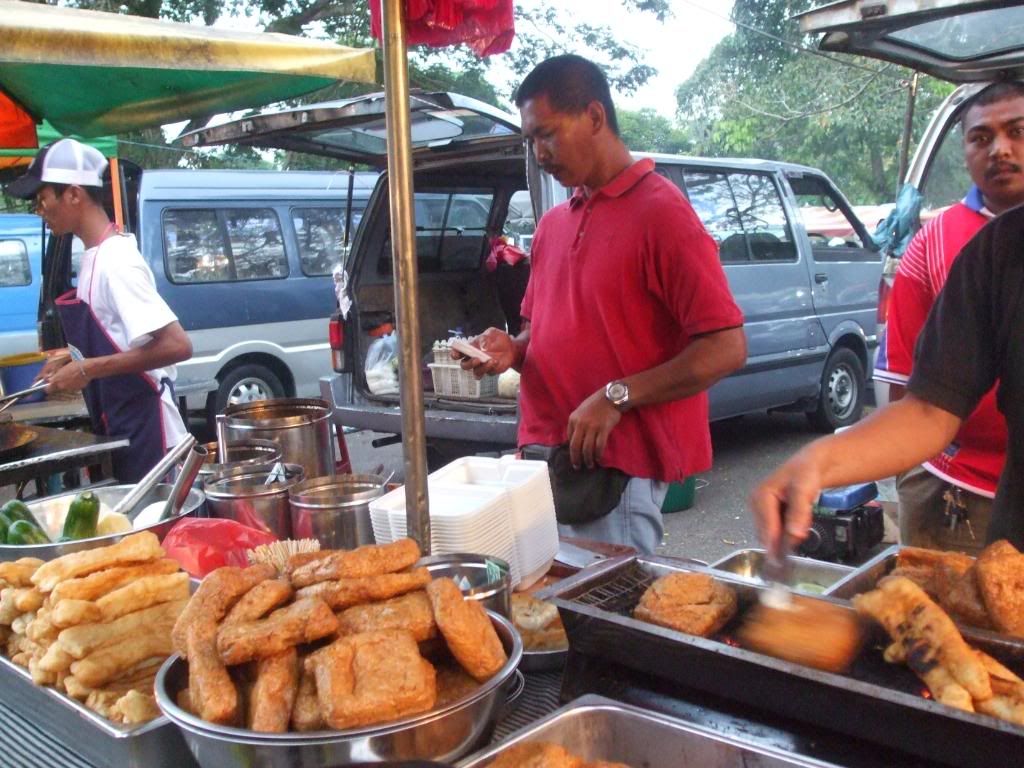 So what are u waiting for? (Take leave on Sunday and go out for a family outing)
CHEAP bargains and FOOD GALORE!!!
URGENT REMINDER :Make sure u empty ur tummy before coming in.
p.s: When I left the bazaar about 7pm and head to Woodlands checkpoint, traffic was smooth and no traffic jam. Alhamdulillah.
Now I wonder what is the fate of the other food market behind CITY SQUARE now that the new Johor custom checkpoint has been operational….
http://www.linamasrina.com/2007/10/along-food-is-bestlahjb-night-market.html
hmm..
Anyway, there is another bazaar on Sunday evenings…..(near Ulu Tiram bazaar below).
Or u can head to "EVERYDAY Is PASAR MALAM day"…at PANDAN (evening till 2am)
http://www.linamasrina.com/2008/07/durian-festival-in-malaysia.html
Friday evenings only (ULU TIRAM)
http://www.linamasrina.com/2008/04/nowhere-to-go-on-friday-night.html
Just fyi:previous Ramadhan bazaar at Larkin Stadium
http://putri-berendam.blogspot.com/search/label/larkin%20stadium
If u have more than a day to venture around JOHOR:
http://putri-berendam.blogspot.com/search/label/johor
Next, the location of yummy charcoaled bbq chicken (satay flavour) in a roadside stall will be revealed……stay tuned!
(Visited 2 times, 1 visits today)