Food cooked with Love….
Often, I will be invited to homes and what I like about the people is that they are so full of warmth and their food is cooked with LOVE. So let me share with you some of those homecooked LOVELY food….Aah…
1) Home cooked meals with Aunt Nor- she cooked a FIERY SHIOK sambal belacan that she sells from home in Chua Chu Kang area..
Ayam goreng/fried chicken (just turmeric and salt will do the trick)
Fish curry Masala MAMAMIA!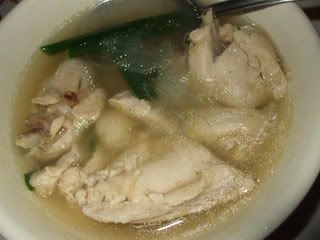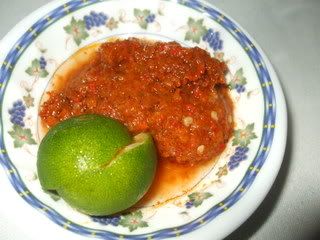 The humble chicken soup SHIOK sambal BELACAN!
2)Kampung food with Mak Com
Samosas
The humble kampung fried rice
Sayur Kin Chan (vegetables stew of dried banana shoots and beancurd skins, potatoes, vermicelli strings-suun)I love this!!! And Chicken in soyasauce
Tahu goreng slices (beancurd)
Sambal kacang (peanut gravy for the beancurd slices).Shiok!
All food are fingers and toes licking ,lip smacking good!
Whatever food they cooked, will taste YUMMY because it comes from the heart. They cooked for their visitors as though they are family. I felt so comfy. "Jangan serik, ok …from inviting me to your homes?! "*I chuckled
(Visited 10 times, 1 visits today)