I'm craving for CHEAP err..no I mean "value- for- money" western food while counting my syillings.Hmm, I wonder where can I get yummilicious yet affordable chicken chop?
These 2 terrific blogs gave me the answer:
http://www.sha.tc/school/ntu/chicken-chop-spaghetti
http://rinaz.net/2007/12/nie-western-food/
Drooling, right?
Well, here is the actual menu….
http://www.niewf.com/niehm.htm
So what are you waiting for?
Don't forget to order one for me!
Updated: 30th January 2009
Once u exit from Jalan Bahar (PIE) to NTU, HEAD to NIE, we are supposed to turn RIGHT after WELCOME SIGN (Thks Rina! For the directions) but we turn LEFT so end up we go one big round to NIE.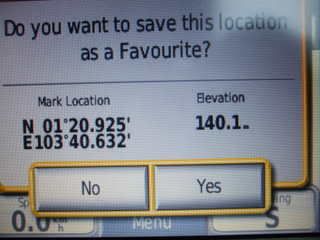 Then once u reached NIE(the signboard will lead u to the right place even if u get lost) Or u can take the bus 199. Then PARK aat CARPARK 4 (the cafeteria is right above the carpark 4) but if no space, u can park at carpark 3, no problem. Its just a short walk to the carpark 4.
Then walk up a long flight of steps and turn right to the BIG CAFETERIA.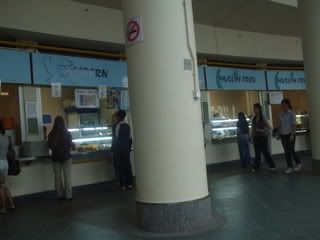 I came with a group and a child so eyes were on us ,but for a moment only.I acted like I know the place like the back of my hand.
Felt like back in the good ole TERTIARY YEARS. Old school..
Anyway, it was easy to detect the WESTERN STALL. There was a poster indicating $3.500 for CHICKEN CHOP and if u want to add spaghetti, another $0.50 =$4.00. I chose the $3.50 chicken chop on its own. Yum!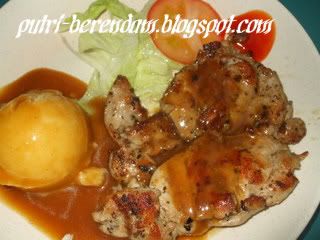 Chicken cutlet is of same price $3.50 , only grilled fish a bit more $3.80 if plus spaghetti=$4.80.
Another friend ordered fish and chips for $3.30(U can opt for spaghetti as above)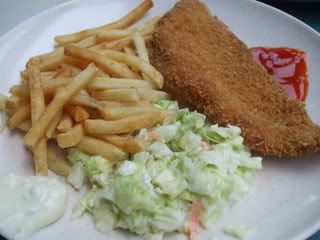 Then we saw someone eating MAGGI GORENG. Only $1.50 with egg!!!(warning: a bit oily)
And guess how much is the chicken wings? $1 per pc only!!!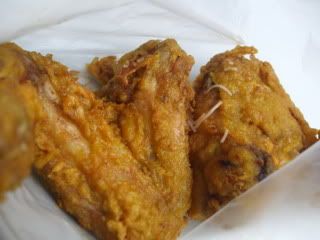 And guess the fruit drinks-green apple +cucumber -$1.50 ONLY!! So refreshing. I think the orange juice is about the same cos total 3 drinks about $4.40.
Overall, not bad for cheap prices.
Oh wait, there is nasi padang from the same MAGGI GORENG stall. And my friend think that it is costly for a school canteen/cafeteria. Hmm…but if compared to foodcourt, its much cheaper. The food is nice too. I can taste the freshness of the fish. $3.30.
And Don't forget to…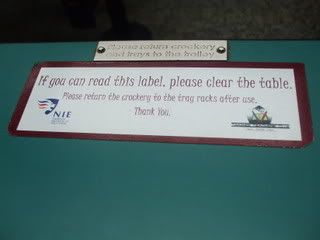 Or u can fake the "illiterate look" heheh!
(please note : HALAL and NON-HALAL trays are separated)
OVERALL VERDICT: If u stay /work nearby, its GOOD to have affordable food close at hand but if u stay so far away then a visit once in a while is good cos transport $$ + $3.80 = normal chicken chop price which is $5-$6.
Anyway, this is my favourite JUICY chicken chop! Just to introduce….
Istanbul Restaurant
TEL:67882045 476
TAMPINES STREET 44
#1-203. S 520476.
Open 3pm till 9.30pm
I think its $5.50. Shiok, so succulent….juicy…one of my FAVOURITE!
p.s: I just realised that eversince the "photobucket problem thingy", I did not post much , thus there are many food still unpublished . ARGH!!! Need to "man-man lai"…. no need to panic.
(Visited 11 times, 1 visits today)