I was at Bedok Interchange around 8am. Thinking that Bedok is an old town, perhaps its food will cost about $2.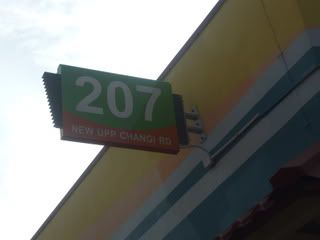 Let me "prowl" around for some cheap meals…
I thought I could eat at Inspirasi, the famous Mee Soto stall but it wasnt open yet.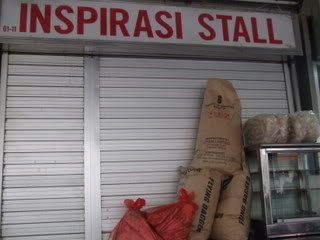 So I wander about….
Then, I saw a long queue at this nasi padang stall. So I decided to take a look. We asked the staff , "What can I get with $2?" and the answer was…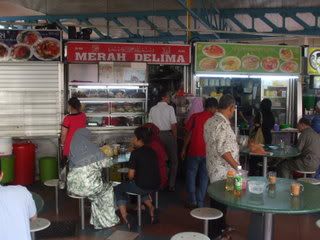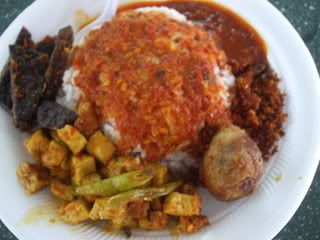 "Nasi sambal goreng".
YIPEE!! My Favourite. If u have difficulty saying it, pronounce it as "SOME-BALL GO-RING" rice please….hehhehe!
Normally nasi sambal goreng is pre-packed. But this came piping hot. And best of all, I can ask for FISH ASSAM gravy (Asam pedas) FREE!
Ok, it has rice+sambal goreng (beancurd+long beans) +paru (cow's lung)+serunding (dessicated coconut but this is a bit crunchier and tastier, Im not sure whether it is serunding hmm..) + bergedil (potato cutlet)…I LIKE!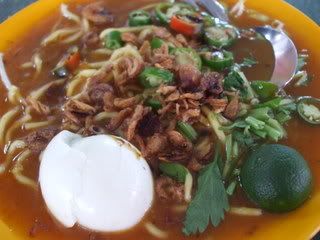 My partner tried Mee Rebus for $2 from Wak Din . I find that it is a bit diluted, perhaps their other food might taste better.
Blk 217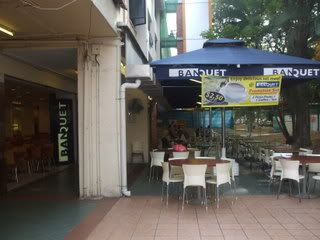 (Eh, I think one of our famous food blogger's wife like her lontong @ BANQUET. http://ieatishootipost.sg/2008/01/malay-kuih-lontong-shiok-ah.html)
Walk around to exercise a bit. Hmm, cannot find any other food lesser than $2.50. Most are in that price range $2.50-$3. Even banquet came out with a set breakfast meal of 2 plain pratas and hot drink =$2.50. Its no easy feat finding $2 meal nowadays.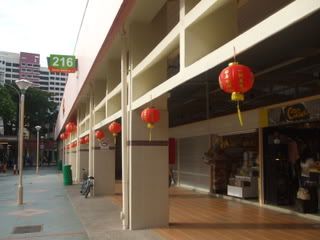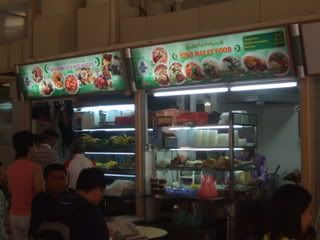 Eh, I think McDonalds have that $2 meal for breakfast. Hmm…
p.s: Oh by the way, the favourite charkuey rojak @ Abdul Malik coffeeshop (now known as Banquet blk 217) has been found at a coffeeshop below PKMS building (opposite Darul Aman Mosque near Eunos MRT) And their chicken rice is nice too.(I ask for chicken thigh and was given at no extra charge – $3, the staff is friendly too!)
(Visited 15 times, 1 visits today)