I've got some time off today, so I decided to take a round trip around Singapore to as many Ramadhan Bazaars as I can.. (I know its too late because we are 2 days away from Raya but this is for the benefit of those faraway/overseas)
So here I am on Ramadhan bazaars spree…whee!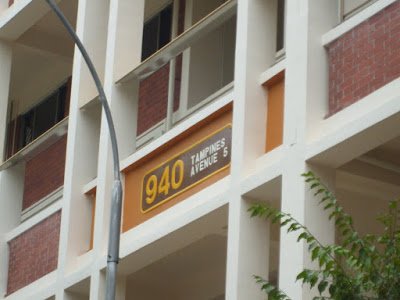 From 3+pm on a Sunday afternoon, they had already started business and the bazaar was buzzing with customers…


Here lies a secret message ..it read: "Behind this wall, ,there is AYAM PENYET POWER!!"


Hari raya cookies, tarts….

Roti boyan (boyanese bread similar to curry puff but bigger and round in shape filled with potatoes, best eaten with spicy sweet chilli sauce) and assortments of malay dishes
Mocha cheese cakes and …..


Burgers..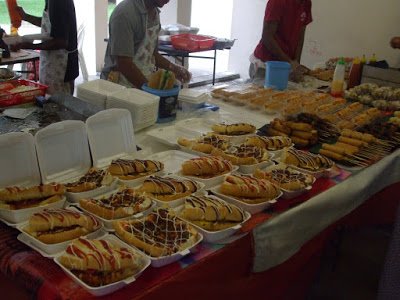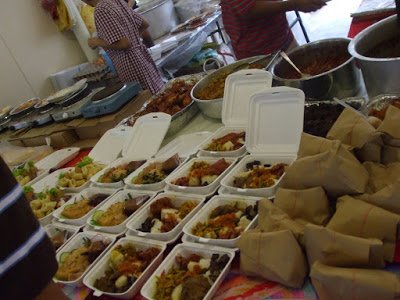 Noodles :Fried bee hoon, kway teow…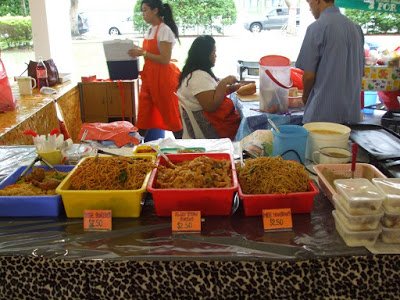 Kathira drinks (a popular drink especially during Ramadhan).My makan kaki bought "Mr Putu Katira" , her favourite , which is nice…. I should have bought Taha kathira then I can compare..hmm..

U can also get Mr Putu on every Fridays at Masjid Jamek Queenstown .Before I forget, let me tell u a secret: on non-Ramadhan month, U can get one of the so-called best nasi sambal goreng with POWER asam pedas gravy $2 only (can take as much gravy), that is what some of the Friday jemaah of Jamek Queenstown mosque told me..if u are a bit late then SORRY, sold OUT!But I hope u dont purposely chose that mosque because of the asam pedas…don't salah niat.heheh!

Ketupat,lepat…
There is a long queue for this briyani…
Otah-otah, chicken wings…
More Raya cookies, nuts, tarts….


Traditional malay kuehs such as talam…

Need to pray?No worry, they have prepared 2 praying areas for everyone…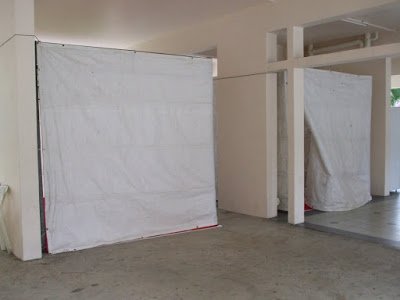 There is a mini bazaaar at Blk 358 Tampines st 33 (near Tampines Mart), only a few stalls…

p.s: Err, I think I'm too late, Woodlands bazaaar has closed its doors yesterday…
(Visited 8 times, 1 visits today)