This wasn't a planned trip. Its just a mere b'day wish that came true….alhamdulillah.
This is one of the best place that I can get everything under one roof. Tasted so good…so yummy, some food tasted better than JB bazaars.(but JB also have other unique specialities)
Overall, love the grilled kebab meat skewers (now there is a long, long queue!), authentic ayam percik, quail and virgin chicken (ayam dara) fried in spices (berempah) and lots more….
Last year, I came and I almost bought everything! This year, I select certain stalls… Last year, my craze was nasi dagang and all the northern Malaysian food, this time, no preference just what I felt like eating today…
This pecal is very popular, it looked like gado-gado…hmm…

Buah Melaka is like our ondeh-ondeh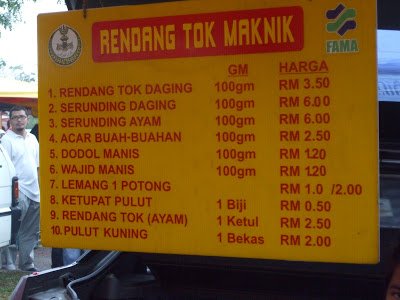 Refreshing malaysian mango juice (got to be careful with these drinks, they might use tap water/not boiled water)
Roasting chicken "centre" -about RM 14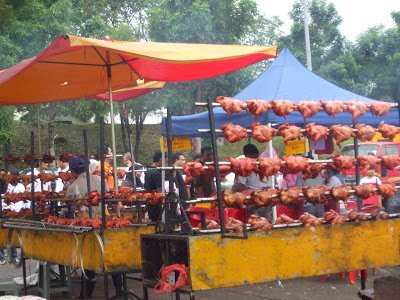 These are yummy!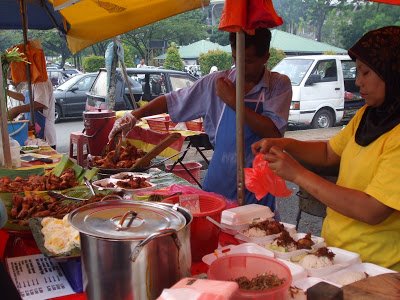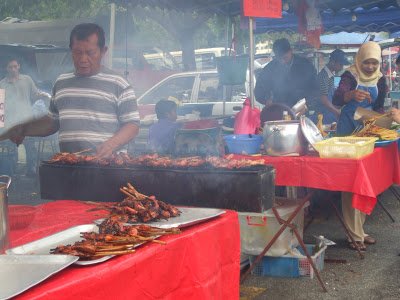 Kambing percik? Nice….a bit chewy..Mine was the last one, one man wanted to buy but none was left…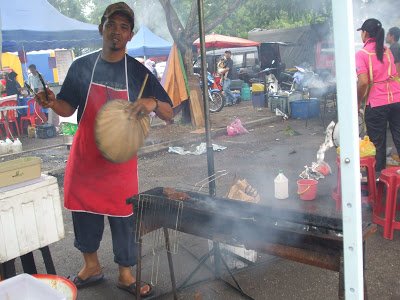 chicken feet percik?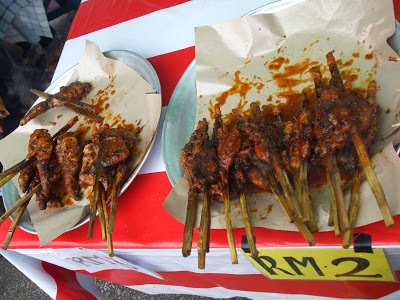 Grilled sambal sting ray

Grilled fishes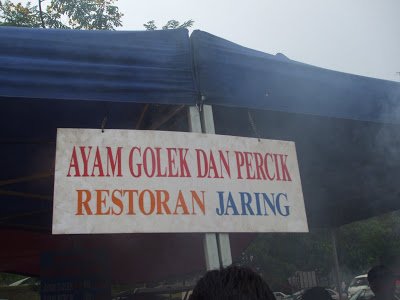 Wow! What a gigantic Briyani rice pot?!
"Explosive" bone soup!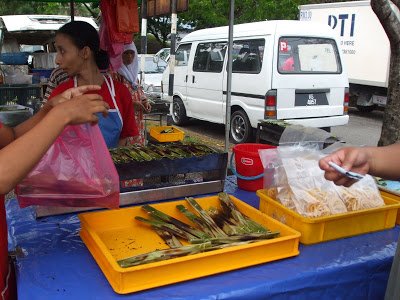 Sparklers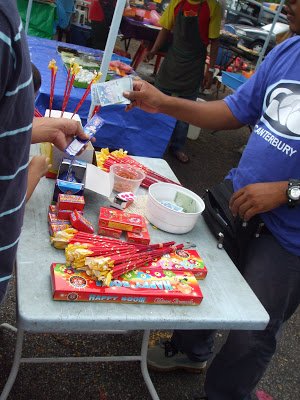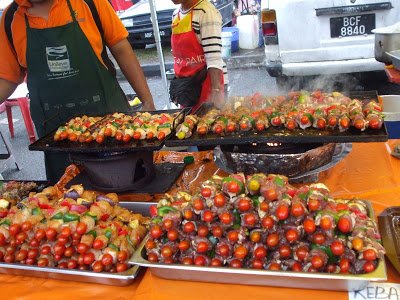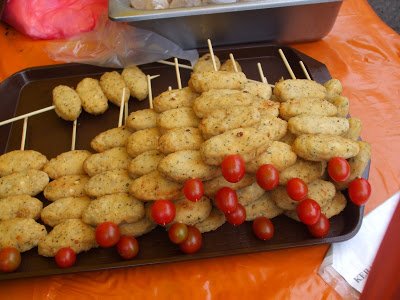 My favourite kebab skewers!! Meat..grr…
Dates stall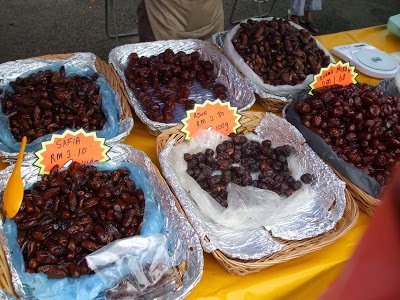 Ajwa only $2.80 per 100g?? unbelievable.. check for "veins"..none, perhaps a different grade, lower grade, but it tasted good!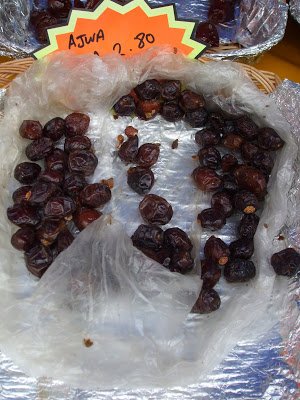 Last year, I brought my videocam (too overwhelming that my digicam cannot take it), this year, I use another digicam (supposed to be better quality than previous year but might be slow loading )….
RM5 per balloon
To be continued… (save those drooling saliva for more …!)
(Visited 7 times, 1 visits today)