Boon Lay Power Nasi Lemak,
#B1-125
Square 2 (Novena MRT station)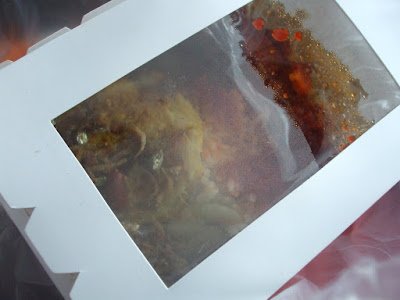 This branch is quite small like a small food kiosk. Located in the basement of Square 2 (near Novena Square and Tan tock Seng Hospital)
But aside its small space, they have different varieties of dishes to go along with ur nasi lemak rice.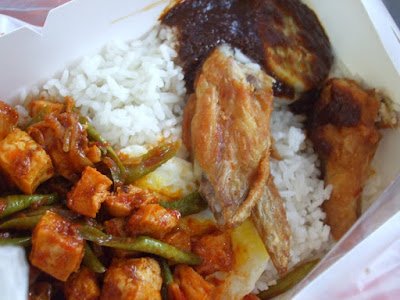 I ordered sambal goreng (long beans, beancurd and tempeh) and fried chicken wing, egg and my colleague ordered nasi lemak with ayam merah and a different fried egg (red chicken thigh). Both about $3-$3.50.


No sight of my favourite fried chicken thigh (I guess I need to go to the main branch for that!) Anyway, I like its packaging. The food is not bad too. But my heart is still with the main BOON LAY nasi lemak POWER! (of course, with the fried chicken thigh hee! and the rice seems a little bit more fragrant there…)
But if I compare Fong Seng Nasi Lemak with this branch, I think the dishes here suits our spicy tongue better….my opinion..
Previous post:
http://www.linamasrina.com/2008/04/late-supper.html (boon lay main branch)
http://www.linamasrina.com/2008/08/fong-seng-nasi-lemak.html (fong seng)
(Visited 5 times, 1 visits today)