Just recovered or still recovering but my legs need to be alive again!!! They need to travel and I got to get out!! I just can't stand sitting at home anymore…..
So off I went to nearest towns in Johor to scavenge for new haunts of Ramadhan bazaars. It's very simple to detect them, just locate those white tents "mushrooming" all over Jb. Opens 3-4pm onwards, mostly after asar prayers, it will be crowded. Often, they will be located near landmarks like stadiums, shopping centres and mosques.
Have not been to Malaysia for quite some time and I need to get some white embarkation cards. Uhh, the hassle…but never mind…

First stop is Plaza Angsana (Near Giant Tampoi)

This place is quite popular with Singaporeans, it's not only a big shopping centre but they also have Ramadhan Bazaar near its food centre (level 1) and now they have another Bazaar located just outside the Shopping centre near the carpark.This place are just bustling with activity! From baju kurung to kurma to Hari Raya cookies and goodies.

Kueh bakar GALORE!!

Bought this fascinating Kurma (dates). The combination of tongkat Ali + Kurma . Tastewise is a bit weird but not bitter or anything. For both sexes especially for nursing moms.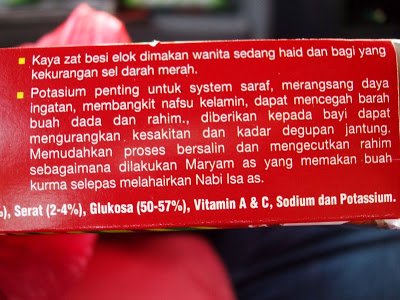 Not much photos taken here, cause I'm just warming up. Anyway, I bet most of u would have known this place and furthermore I was too early, some of the stalls are not ready..heheheh! I came here for my favourite BIG bookstore (u can be a member , pay RM5 per year and get 20% discount for total purchase!)
p.s: Dont forget to taste one of the famous mee rebus there!
And the defunct red colour "Best world shopping centre" has been opened under new name "Danga city mall". I saw it from afar.
Next stop is only 5 mins away….
(Visited 12 times, 1 visits today)