Ariffin's prata
Blk 36 Telok Blangah Rise
7am-2pm
Closed every second monday
(Mr Sultan Arifin will be there from morning till 11am)
He learnt his skills from his father (His parents has been running the stall for 30 years). Singapore Tourism Board has sent him to many countries as an ambassador for Singapore Food.He believes that prata by hand is mych better than machine because the machine mixing raises the temperature of the flour thus that changes the flavour..so what are u waiting for?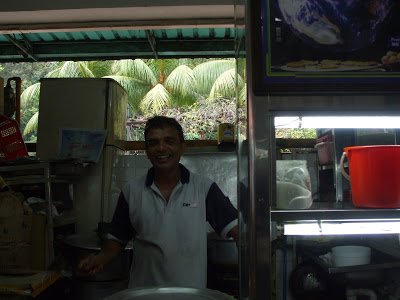 The stall is located in an old hawker centre. I had the chance to meet Mr Ariffin. If u can see the picture, he had a moustache but not on that day so we were fooled thinking that he was a helper. Furthermore, he don't resemble the poster at all..hehhe! But he said that the poster photo was taken when he was young…
Plain prata is $0.80.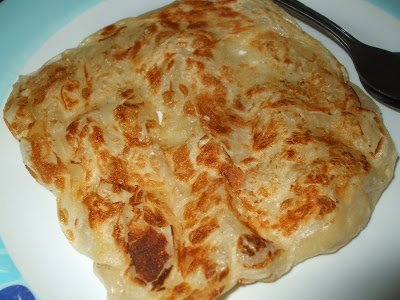 Onion with egg prata ($1.30)
The pratas are good! I ordered the plain prata and onion with egg prata. I love the curry especially the fish curry!!


Normally, I would just let the prata soaked into the curry for few minutes and then , its chow down time!
What I like best is that I dont have to wait so long for my pratas and they were freshly made….
Don't forget to try the coffee at the stall beside this prata stall. It will surely perk u up especially on a groggy morning! Love it!
(Visited 2 times, 1 visits today)