Err…Holland village ..I mean… hee!
Anyway, this area is a bustling night spot thus no wonder Swensens and Cold storage decided to be on 24 hour operation and most food stalls open till late night (till 1am)
Since then, there have been lots of changes. In fact, this is the first time, I actually wander in and out of the buildings, shops and the old quaint shopping centre.
Do u know that there is a small mosque in the heart of this Holland v?
Hey! the old magazine shop is still there!

I felt like a tourist actually, in fact some thought I was one when I just sat at the hawker centre cum market area. I was having some fruits and drinks. Tried to find Halal food in that hawker centre but found none. But there are few in the foodcourt (2nd level) and another kopitiam.
Nasi Padang, mee rebus, ayam penyet ,nasi briyani and other malay food…..for breakfast.
This kopitiam is on 2nd level overlooking the tenderbest coffeeshop. It wasnt supposed to be open yet but the makciks allow us to buy at around 9.30am. Even the briyani is already cooked by then! I read that this stall is being featured in the newspaper for its ayam penyet. So I ordered it.
This malay stall is unlike typical foodcourt meal. The food is yummy.
Love the floss that comes together with the ayam penyet. It's chilli aint as spicy as the Changi one but I like the chicken. It wasnt really penyet but it is nice and juicy!
I love the nasi padang food here! They are quite generous. The price is a bit steeper than usual but they are generous with the food servings. I love the fresh asam pedas fish and gravy. So fragrant! And the chicken gizzard and heart fried like malay-indonesian style. I like…
Even the chicken curry briyani is yummy…
I love seating at the "balcony" area…overseeing the holland v streets.
fyi- I just realised that I'm not supposed to take any photos after I've completed my meal. I just saw the notice beside the drinks stall.Luckily no one came to reprimand me..hehhe!
Tender best fried chicken (halal certified)
Opens:1pm-1am daily

$8 Spring chicken with bun and fries.


$1.20 charcoal bbq chicken wings (must order minimum 2 pcs). If u eat there, they will give chilli with lime kinda interesting but if packed, they will give u the typical chilli sauce packet. Hmm, i wonder if there is a difference?

This stall opens from 1pm-1am. The spring chicken and bbq chicken is nice. I saw that they have steaks flown from new Zealand at about $10, quite big and broad steaks.
The owner is quite friendly.If u do not want to wait for ur order. U can call them up to order first and then collect at a later time. I got the number some where…hmm, need to find…
fyi-Not all tenderbest franchise are Halal-certified.
Gelato ice-cream by Swensens for healthier living.
Swensen's Gelato
251 Holland Avenue
Opens at: 12pm to 10.30pm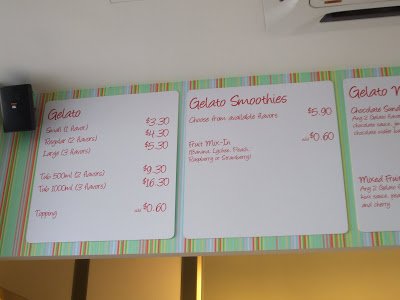 I chose durian, mango and berries gelato, large size for $5.30 total. I like the berries and mild-not-so-sweet durian flavour (but I have tasted better..). The mango flavour fail to impress me. I would prefer this mango …..
http://www.linamasrina.com/2008/04/mango-ice-cream-oohlala.html
Overall it was ok. I just wished that they are more kids -friendly and that they are more sensitive to the customer needs. I was juggling with the gelato and a baby in one hand and another son and no one, not even the "superior-smart dressed man" perhaps its supervisor even have the courtesy to offer or help me or allow us to sit upstairs (it's side by side with Swensens and so only Swensen's patrons can sit). As a result, my sons don't really enjoy being there…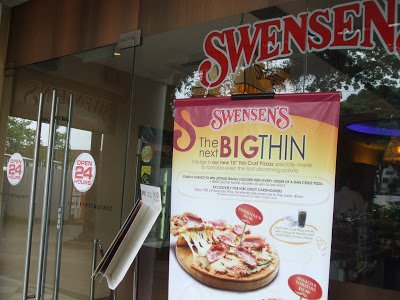 Who knows if u seat those gelato patrons, they might want to order some swensens meal too. So its a win-win situation. And I feel that the table is too high even for any kids, so my suggestion would be, add some high/bar chairs for the kids. We adults have no problem standing.And the place is too small. Perhaps, they should add "Takeaways only" or "order and go". Hmm…
Anyway, read more about the Gelato here:
http://www.soshiok.com/articles/9354
There are also some mediterranean restaurants. I did asked for HALAL centificates but some are muslim owned and only offer Halal food with no alcoholic drinks and others…hmmm, I have not venture yet…
p.s: At night, there is a car "valet" service near the carpark nearest to Tenderbest kopitiam…..I wonder whether it is legal? Hmm…
(Visited 1 times, 1 visits today)