Lata Kinjang waterfalls (Perak)
http://www.waterfallsofmalaysia.com/29kinjang.php
http://www.waterfallsofmalaysia.com/Nfalls/txn68kin2d.htm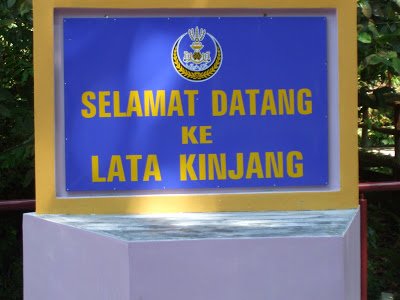 This is the BEST waterfall to me! I love it here! I like it in its natural form unlike Kota tinggi which has been revamped. Its' big and huge. The waterfall is much powerful here. The scenery is beautiful as u hike further up.
There is a "rickety" suspension bridge. Got to hike up though…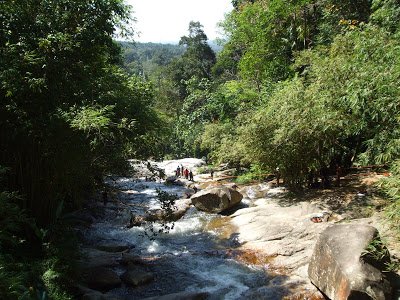 When we were there on Sunday, the KL firemen were camping, doing some abseiling on the waterfalls. Interesting.
It was packed with activities. One end , a group of families were playing volleyball (waterfall volley?) , Some were just soaking, immersing within the streams. Some tried to get beneath the powerful falls. Ish…very daring.
Don't forget to try the prawn flour fritters from this stall(so packed with shelless fresh prawns). Sedap!
On our way back to KL, we pass by Cameron Highlands route. Not sufficient time to visit that place, I felt disappointed because I cannot visit Strawberry park. But as we move towards the winding roads, I saw many similar strawberry farms. I could not resist thus we stop for a while to enjoy some yummy sweet strawberries.


Rich Flora Strawberry Centre
Lot F-323 ,Ulu Telom
Kampung Raja,39010
Cameron Highlands, Pahang
H/p:019-5572282 or 019-5711182
(from Simpang Pulai app. 51km Highway exit 137)
The strawberries are so sweet, so freshly picked (by our own hands!) The best so far….


They also sell other plants. This is one of the biggest pitcher plants I ever seen!
p.s: Some hot springs in and around Malaysia listed here:
http://www.malaysia-trulyasia.com/mta/hotsprings.htm
(Visited 10 times, 1 visits today)