Dallas chicken & ribs
12 upper cross street
S(058328)
tel:6223369
Mon-Sunday
Opening hours: 11am-8pm (weekdays),
on weekends -may extend 10-11pm
Buffet: 3-6pm daily.
A fast-food chain from England has landed Singapore @ 12 upper cross street(near china town)
I saw a glimpse of it as I wheeze past by it… I saw a "Basmalah" or some Arabic words stickers on the restaurant that invoke my curiosity..
And so I went down to take a look.
Owner is muslim from UK. This is the only franchise that has landed in South East Asia.

The small restaurant is simple.I like its furnishing. It is air-conditioned. Doesnt look like a fast food restaurant. Everything look so new.They had opened since 1.5 months ago.


As I enter it was empty.There was a poster indicating that there is a buffet from 3-6pm only. $8 per person (I did asked about child rate but he has not think about the rate yet, so probably child could be free).He did ask whether we wanted buffet.I wasnt that hungry and so i decided to choose alacarte.Price range is about $4-$5 per person.
The owner is friendly. He served us and even asked our opinion on the food whether it is to our liking. Everything served is hot and piping. I like the fact that they give us a hand wipe each (wet fragrant wipes) just like some fast food operators in Europe. So no trouble finding wash basin.(But did not check whether there is any extra cost).Another thing is that I like their packaging. Every thing was packed in some sort of paperbag. It is very convenient if u decided to bring home unfinished food, rite?

The drinks given are chilled but no ice given. I find that the fish fillet and nuggets are typical but because they served it hot and piping, it was yummy to eat …while it is still hot. I like the onion rings. It reminded me of the yummy onion rings Burger king use to sell but Bk onion rings have slackened.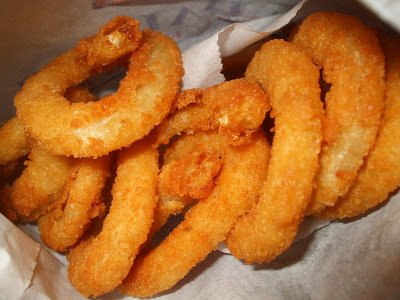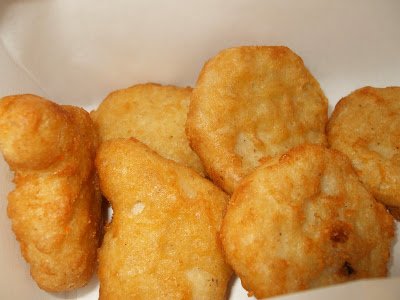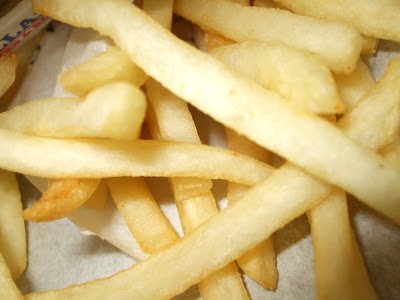 The chicken is nice. Its flavourful. Reminds me of the time I ate a hot piping fried chicken in London, one wintry day. Somewhat similar. It was definitely different than typical KFC.


We had a nice chat with the owner. Though his restaurant is not noticeable, he is hopeful. So why dont u bring ur family down for a buffet? This is one and only chicken buffet in town! Hurry down…
P.s: Too many queries that I forgotten to ask "where are the ribs?". I did not see any ribs being displayed in the menu .So where are they? Hmm…
Updated nov 2008:
Due to high demands in the queries for this restaurant, I feel that I need to clarify…
"This is muslim-owned eatery. No Halal certificates are needed. I had a talk with the owner on why he did not apply for HALAL certificates. The owner had said that he will look into that in the future because HALAL-certification is additional costs…
It was very new and was somewhat "ghost-town" because not many knew of its existence .But alhamdulillah I heard that many has eaten there now that it was discovered..this is one of my many goals in creating this blog so that many HALAL muslim eateries are discovered and their business flourished…towards excellence dunia and akhirat.
(Visited 5 times, 1 visits today)