There is a new restaurant in town (thks Lola!), which I believe is from the same company as Seoul garden called "FRESH BULGGOGI" (HALAL-certified) located at Changi Airport t2 and Downtown east NTUC new building.
Changi Airport Terminal 2, level 3 (overseeing the departure hall)
Click on image to enlarge the menu posters.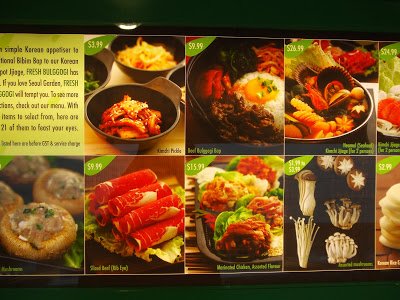 One glance, it look like a posh,sophisticated restaurant but the price is not as expensive as expected. But if u compare to Seoul Garden buffet, it is costly because this is mostly ala-carte.
I like the atmosphere here. It is cosy and each bbq area is enclosed in such a way that it felt "private" and can be "romantic" for some….
U can call for the waiter or u can order yourself using this.. (similar to hei sushi)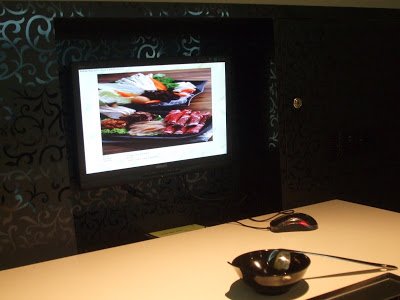 Its a combination of ZINGDO+SEOUL GARGEN BBQ and japanese sashimi included. a bit high class looking. Prices wise is about $25-$35 for 2 pax ala carte. What is interesting to me is rib-eye meat slices ($9), sea cucumber (gamat) at about $7 …scallops,sashimi..
Korean style salmon- salmon sashimi with fresh salad. I love the freshness of the salmon.Eaten with light brown peanutty sourish sesame seed sauce. Unique and refreshing dip sauce.
Lamb -thinly slices like shabu2 . I chose the non-marinated ones. Easily cooked. Small- abt $9, large abt $13. Love it!
2 choices for the soup base-kimchi or chicken. I chose chicken because this whole week, my mama make a whole big bottle of kimchi. So had enough of kimchi. hehe! Anyway the chicken soup base tasted like maggi mee stock or something. A bit disappointing..

Chose a weird looking fungus for the steamboat.This bamboo fungus tasted like spongey almost similar to beancurd skin when put in soup. Quite interesting.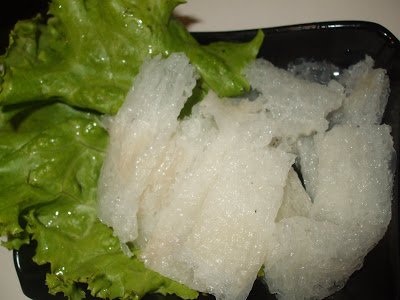 Rib eye thinly sliced beef- First time, I tasted this. Normally eat this chunky as steak. Nice, fresh…
Beef Bulgogi Rice (U must mixed all the ingredients with the 2 sauces given plus the half cooked egg as soon as it landed on ur table) yummy! Similar to ZINGDO Bulgogi.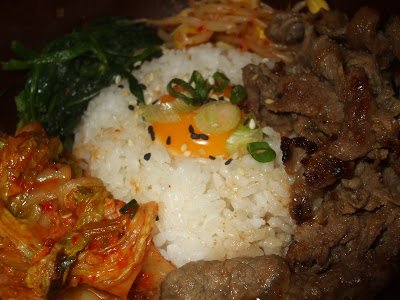 Refreshing fruity cranberry,raspberry plus lime (Love it!) and peach mango.
Overall- I like the freshness if the food , much better than
Seoul Garden buffet
but if u think its quite pricey, just head down to
ZINGDO!
(The Bulgogi beef rice tasted same to me in both places)
Another branch at…Downtown east branch, level 1
Same new building of NTUC downtown east ,there is BBQ chicken restaurant (HALAL-certified) where fried chicken fried in 100% Olive oil.(the previous branch at novena square 2 @ fork and spoon was closed down).Another branch situated at cathay cineleisure.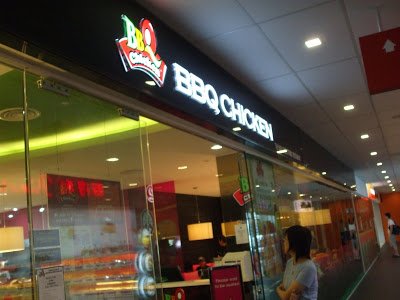 (Visited 2 times, 1 visits today)