Updated 2009-This food stall is no longer around. They have been replaced by a new foodcentre.
Map of the garden (can click on image to enlarge)
TAMAN SERASI FOOD GARDEN
SINGAPORE BOTANIC GARDENS
The new Taman Serasi Food Garden (near the main gate) is a great place to tuck into local delights, especially after a day out in the Botanic Gardens. You will have to walk pass soothing water features and pretty frangipani trees before reaching this basement food court.
There is an array of stalls here, including Thohirah Restaurant's Jalan Kayu Prata House – which is its first outlet outside the famous Jalan Kayu enclave.

Apart from the usual prata with egg or cheese, the chicken murtabak ($5) served with a piquant curry dip is lip-smacking and is ideal for two. Worth ordering too is the seafood combo murtabak ($6) brimming with prawns and sotong – it is almost like tucking into a hearty seafood pizza. The stall also serves curry fish head ($15 or $20) and biryani with chicken, fish, or mutton curry ($3-$4).

Over at the Indonesian BBQ stall, diners can savour flavourful authentic fare prepared by Indonesian cooks. The juicy ayam panggang or grilled chicken is smothered with a thick, boldly flavoured sauce, and the set ($4) comes with steamed rice, an omelette and a dollop of spicy sambal….taken from :
So after reading this, off I go to Botanic Garden in a blink!
Upon reaching there, I was greeted with many cars "queuing up" waiting for entrance.If u have ur own transport, this might pose a problem for u. Carpark space is limited. But motorbikes, no problem, I guess… This botanic garden is congested with people even as early as 8am.
This garden is bustling with activities from all walks of life and races. Felt like singing at the top of my voice those "racial harmony" songs which only played during National day period….."One people, one nation, One Singapore.." but then my "melodious" voice will be like those toads calling out for rain hehe!
Dog owners beware: Your dogs will LOVE the Botanic Garden!! I saw 2-3 dogs "throwing tantrum" because they want to be set free.They want their freedom! One dog got scot-free from its leash accidentally and boy, did it ran so fast and leave its owner breathless. They also have poo-bags all over the garden. Eh, I also saw an owner bring a big cage off small colourful birds for a walk (on a stroller). Seriously, no kidding!
It was a good sunny day to go for a walk, exercise, picnic , family gathering or just do some people-watching…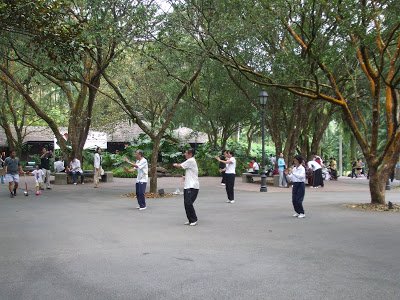 Did not have time to cover all. I think I covered only half of the HUGE garden.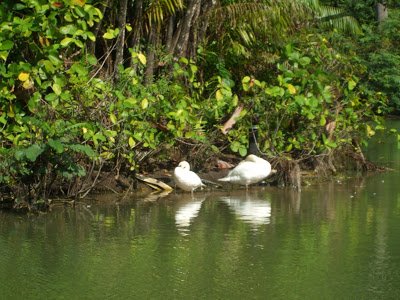 Went to the swan lake was a bit disappointed to see only 2 swans. But the koi fishes were big and few terrapins/turtles (?!!) swimming happily as kids feed them with bread. I think this will be another turtle terrapins infestation because I can foresee those terrapins' owners will "abandoned" those "innocent beings" here once they have outgrown their living area.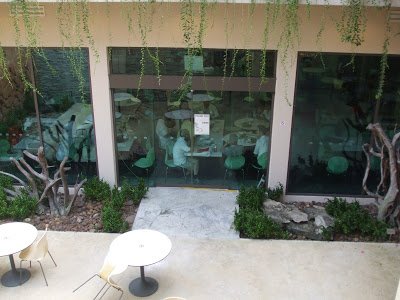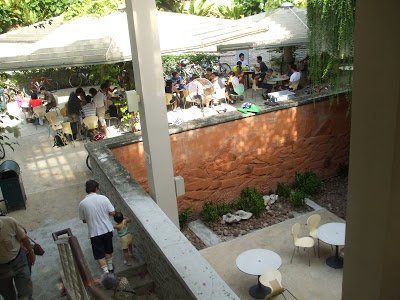 This food centre is at "basement" level. There is open air and air-con eating area.
The Halal-certified indonesian grill chicken is nice. The cook don an impressive "hotel chef uniform". It will take 10-15minutes for them to grill it for you. (probably half-cooked and then grill again) I like the sweet ketchup sauce splashed on the rice. The egg is a bit dry almost rubbery.Did not try its sambal (cos I forgot to take a spoonful). Was satisfied with its large serving of chicken thighly for only $4.50.They also have curry chicken, fried chicken, grilled sotong..for the same price.
As my eyes scan thru the aircon food court, I saw the Jalan kayu roti prata and many roti johns piled up there (so early morning got ROTI JOHN?!!). Looks YUMMY! But no more tummy space… another trip perhaps?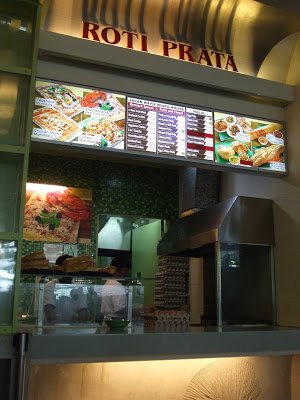 Many queue to eat its prata and indian fare. The delectable aroma of curry and spices trigger my "curiosity scent" again because it smells so good! Nah, another time…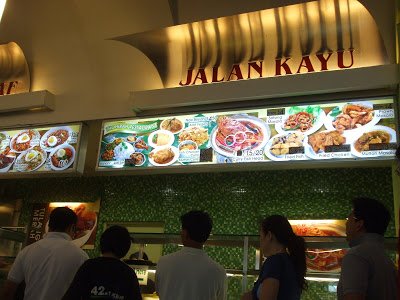 Now I need to walk off this bbq chicken breakfast….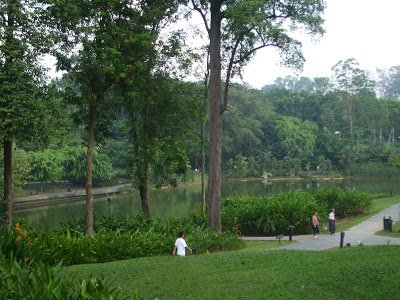 Symphony stage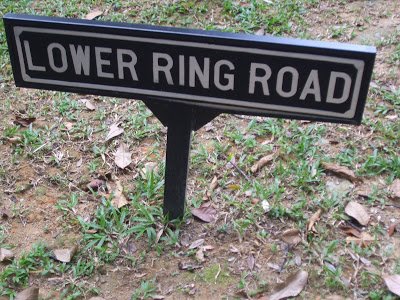 Swan lake Gazebo- Victorian cast iron garden shelter built in 1850s


Subhanallah! Compare the man and the GIANT tree. Wow! I think the man is about 1.75m tall.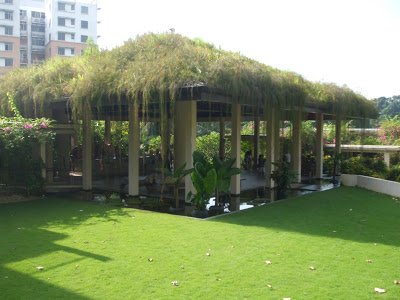 Anyone need a buggy ride?

Ok where to ,next? Vancouver?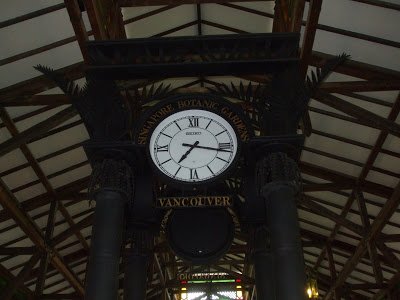 (Visited 8 times, 1 visits today)