YONG SOON YOU TIAO
Food Republic
Level 1
Suntec Convention Centre
Often wonder where to get fast snacks in Suntec convention centre where it's always bustling with people. Well, fret not..the answer is here!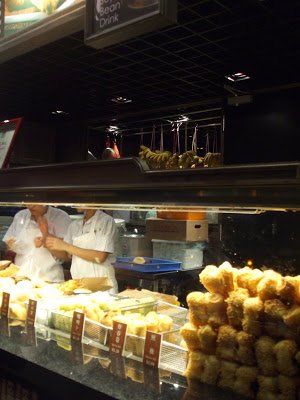 I was walking towards the ladies when I saw the "posh-looking" renovated FOOD REPUBLIC food court with a fried fritter stall displaying a HALAL certificate. Without realising it, I think I was reading it aloud! Because a malay lady beside me, actually U-turn after I said that. And I saw her ta-pow some fried fritters. heheh!
A bit pricey cost about $0.90 per fritter and the soya bean drink is small $1.50 but very satisfactory. The fried fritters are crispy and yummy!
Butterfly and red bean paste (black white sesame)
Youtiao

I love the "butterfly" (saltish and sweet) and the long dough stick "you tiao"
(Visited 1 times, 1 visits today)