What is my favourite family routine? I guess that would be travelling and exploring. Other than searching for yummy food to fill our round bellies, we love to travel. Doesn't matter if we need to get there by foot, bus, MRT , taxi, plane , train, bicycle or even trishaw, if we want to go there, we will try our best to be there!

It doesn't matter how far we want to travel or how near the destination is. The most important is that we are together as a family. The further and longer u travel, the more you get to know about your family. That is how we learn to bond with one another and create a sense of togetherness and closeness amongst us.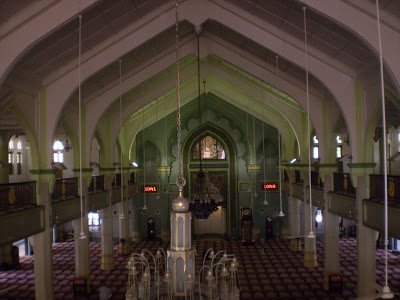 If no one can make a long journey or go overseas, we shall travel around Singapore. What's wrong in getting to know your beloved Country, our birthplace, right?
There are many interesting places in Singapore. We have tried the Flyer, the Ducky tour, Museum tours, Zoo, Downtown East, Snow City, Night safari, Bird Park, beaches, Sentosa, Pulau Ubin, Kusu Island….the list goes on and on…

Though Singapore is very small, it seems that we discover new things every time! In fact, we can never have enough of exploring Singapore. If there is any new, hip and happening place in Singapore, we will be there in a jiffy!
But still, there are many areas that we have not ventured yet. One of my many "dare-devil" challenges is to go onto the reverse bungee. Anyone care to join me and my family?
So this is my favourite family routine. Wherever, whenever, there is an adventure waiting for us to discover….so what is your favourite family routine?

luv,
Putri
This is the result of too much travelling…but WE LOVE IT!
(Visited 3 times, 1 visits today)