Cheng Xing Fresh Fruit juice
Seah Imm Hawker Centre
#01-40
(behind the teh tarek stall nearest to the mrt)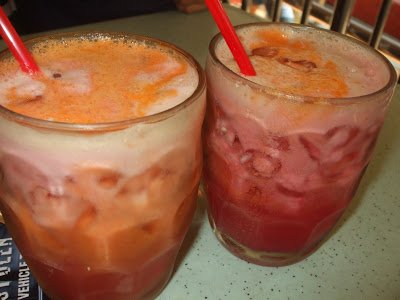 No, not ABC beer or Air Batu campur/chendul (Malaysian ice kacang) but Beetroot(its not yucky at all!) and other fruits mixed into one YUMMY REFRESHING rejuvenating JUICE! for only $2. I can see the stall owners are quite generous with their big slices of fruits and also cheap pricing of their fruits, no wonder, lunch time, they are swarmed with office workers!
then I went to check on the yummy briyani here but found out that the briyani will be ready only at 11.30am. And the thaksin beef noodle is not open yet! (I was there about 10.30am)So I try out a new shop which I never try before..
And I order some prata from the briyani stall…
This is one of my favourite curry chicken briyani stall ….but dont expect much from its service.
Anyway, tried and tasted the soto ayam (beef lung is additional) and mee rebus at the stall below …not bad..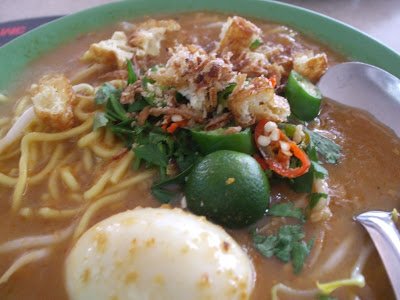 Check out my previous posting on this hawker centre:
http://www.linamasrina.com/2007/08/aspirasi-fried-chicken-rice.html
http://www.linamasrina.com/2007/08/thaksin-beef-noodles.html
(Visited 4 times, 1 visits today)