Badoque (S) Cafe Pte Ltd.
298 Bedok Rd (aka Simpang Bedok)
Bedok Shopping Complex
Singapore 469454 Tel : 6446 6928
(same row as Mad Jack)
At long last, I get to taste this exquisite italian food at Simpang Bedok.
The food we chose are upon recommendations from the waiter. He is very friendly, took inititave to ask our comments after each dish was served and eaten, then he also poured our drinks for us and top our ice water…just like in a high class restaurant.
THe pizza…

The good the bad the oogly….
Though look similar but each and every cake has its own unique character…
Assortment of walnut brownie,chocolate brownie,blackforest,marquise and chocolate fudge -10pcs for $8.50. They also have mini cheese cakes assortments..same price..

Inside these yummy creamy al-dente pasta stuffed with cheese and walnuts…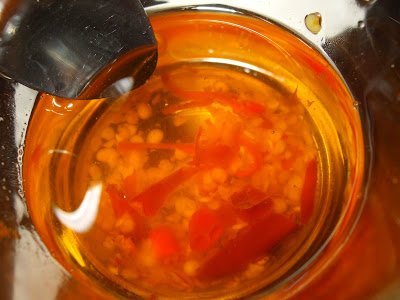 VERDICT: MAMA MIA DELICIOUS! Brought along someone who has stayed in Europe for more than 7 years…and she gave the thumbs-up! Very good service , attentive waiter ,delicious food…great ambience…on top of it, no service CHARGES…LOVE IT! A high class dining without having to create a hole in your pocket.

So my favourites are EVERYTHING ordered especially the mini cakes..so yummy! One of them tasted like real chocolate bars! Oohh…shiok! The pasta is just nice, and not so jerlak even though they are so much cheese. I cannot eat too much cheese, I felt muak or jerlak. The pizza is nice too, thinly crusted with many cheese. Felt like I'm in Italy suddenly….
Eh, I forgot to eat ICE-CREAM EXTREME!!!Oh no!!!
So what are you waiting for? Go today!!
p.s: I felt a bit jittery so u can see the pics are not quite right….heheh! The restaurant was empty when we came for late lunch. So we kinda get the whole restaurant all to ourselves..feel a bit special but also jittery cos I felt that I'm being watched hehehe! Cannot concentrate….hehhe!
Read my previous post, included are more menus and more pics links…..
(Visited 2 times, 1 visits today)