I have always been a P.Ramlee fan since age of 5….His comedy movies can make u laugh till tears and his sad movies can make u cry buckets…so verdict is: Both situations, u need KLEENEX tissues…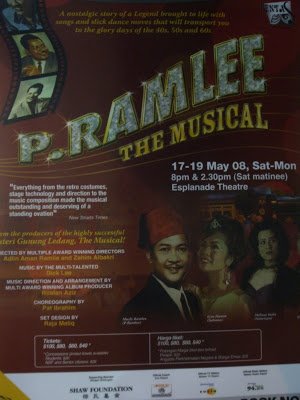 I was waiting in front of Sultan Mosque for a friend when I saw this brouchure….
Then later, I saw this unique beetle car. Very cute! One side of the car,it has P.Ramlee bujang lapok casts decal and the other side has a symbol "SB" like SHAW Brothers but they state "Super Beetle"….heheh!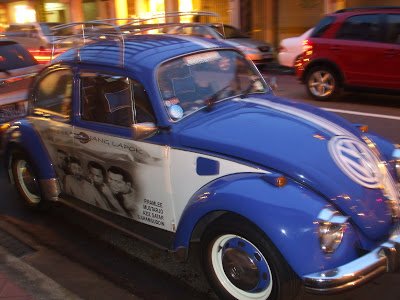 Are they like related ? The musical and the car? Or perhaps its of personal interest…
(Visited 4 times, 1 visits today)