On one fine weekday evening…..
I sat here…daydreaming. Watching the people at work. The indian meat vendors, the drink sellers and briyani sellers. Kinda sad…Gonna miss those yucky market smell and its slippery floors….hehe!


This is what I ate…fried banana fritters and fried banana ball. Everyone around me, look at me amused. Because I sat there snapping pics at everything and anything.
note: Luckily on my last visit to Tekka Market, the teh sarbat was shiok!(which stall?See the pic above, the drink stall is that onelah).It was very good that I ta-powed home 4 packets!
Then I came again one weekday morning and had these:
This is what I see….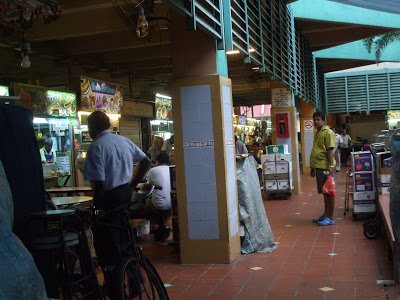 So sadz…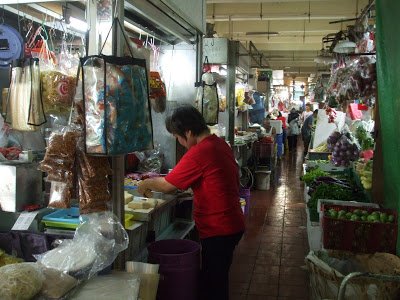 Countdown to 30th April 2008.. where my favourite spot will be gone….
p.s: The new temporary tekka market is like Geylang temporary market. I sneak a peek and saw Alauddin (famous briyani) signage all ready…heheh!
To view more Tekka market pics, click here!
(Visited 4 times, 1 visits today)