A new roasted chicken and ribs outlet from "down-under" is in Ang Mo Kio town..(thks anonymous!)Owner is said to be caucasian.
Charco's chicken
Blk 608, Ang Mo Kio Ave 5, #01-2771 ,
S(560608)
11am-10pm
Halal-certified
For me, I have high expectation of roasted/grilled/bbq chicken because I fear that the chicken meat is dry. i love juicy, flavourful ones! And then when I was told by anonymous (THKS!) that they serve RIBS too! My heart was leaping with joy!
Insya-Allah will drop by…
So click below for more info and drool on those pics…
1)Review 1
2)Review 2
3)Review 3
4)Review 4
UPDATED!! went there recently in April 2008..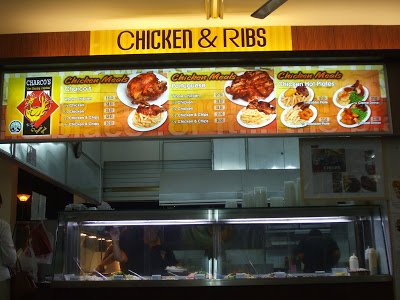 (i dunno wat is the problem with these menu pics, have editted them..)Sorry u need to crane ur neck..lopsided heheh!

This eatery is in a coffeeshop at void deck of HDB flat
Did not order their salads because I ordered wrongly (hehhe!)I did not order their set meal. I ordered the quarter normal roast chicken, quarter portuguese chicken (mild spicy) and of course RIBS!! Verdict = Very full!! Cannot eat salad, no place to stuff…But they look tempting!!
Portuguese chicken-Love it!
Original roast chicken -hate it!
Ribs-Love it!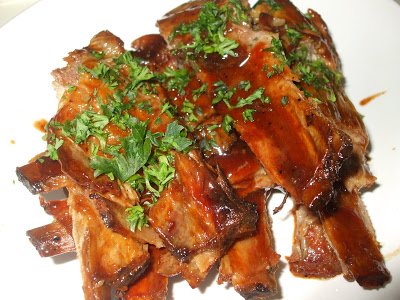 I love their portuguese chicken which is very flavourful and juicy. Love the tender ribs! But their signature Charco's chicken does not move me at all. Even the kids dont want to eat after their first taste. Hmm, very dry…tasteless…that is the only negative part. The rest is GOOD!
I have a similar dream of opening one roast joint using charcoal at arab st…just chicken and ribs ..with an open cinema concept on one of the minor road..hmmm… *dreaming..
(Visited 4 times, 1 visits today)