This is one big wet market. It reminds me of "tekka market". There are 3 levels. It closes around 6pm. Then a night market (weekend)will be opened on the streets in front of this market.Stall vendors are mostly females but i do see some male vendors.
It was really an eye-opener for me since there are many things that are not available in singapore. SO I was like "jakun" (mountain tortoise) when I saw unique things and kept asking the makciks over there.

There is a mosque nearby so , no worry. Can shop till u drop!


Wedding/engagement ornaments (barang2 hantaran)


Young entrepeneurs in the making…


Pickled fruits.


This is like asam. In the 60s, the kids use to eat this in singapore.


Stinky beans galore!


Fruit stalls are everywhere.I love their mangoes!They are juicy and sweet. Only RM2 per mango(medium)..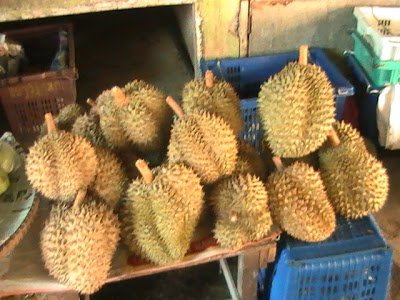 The durians are quite big. Like Thai durians.


This is similar to yam but taste like "ubat periuk" (herbal bitter taste). We get to taste first before buying.


Cooked yam. RM1.


2nd level of market- Dry products such as fish crackers, belacan..lots more..and specialty is serunding daging (beef floss is very good!)

Unique items sold in this market…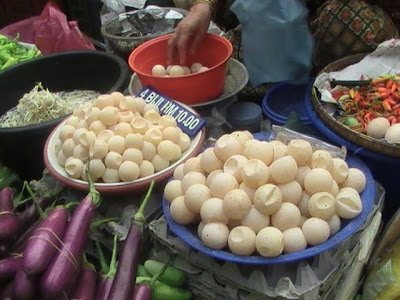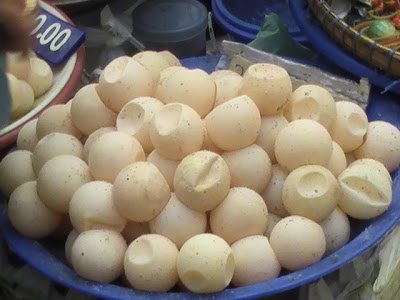 Cooked and raw turtle eggs. I wonder where they get this many turtle eggs? In the old Geylang serai market, they used to sell half-boiled turtle eggs but now, no more.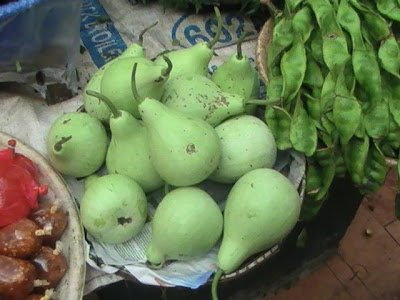 I do not know what this is but was told that it is being used in sweet dessert "chendul".
This is similar to "jering" (taste like stinky beans , smelly and bitter) but in smaller form.It helps to reduce sugar in diabetic patients and other ailments.
(Visited 8 times, 1 visits today)