This is one of the most romantic city I've been…everywhere i looked, it spell L-O-V-E…oohh…
This is where i learnt some simple words like Merci or "messy-buku" (thank u very much), soldes(SALE!), Bonjour madame/monsieur….the rest are finger pointings and hand gestures…and definitely lots of smiles..
This is the train station to Eiffel tower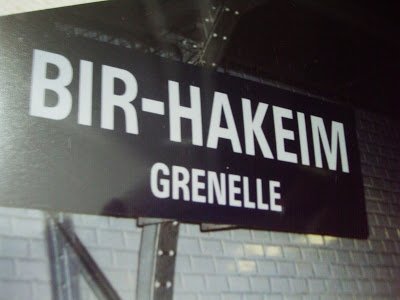 This is the train (MRT)ticket. Very small (probably quarter)as compared to our EZlink card.

Bakeries and lots of bakeries ooh lala!


The Eiffel tower


We were here very early morning before the sun was up.There was no one…ZERO. Then we went elsewhere for a while and suddenly….a very,very,very long Queue is already formed. ARGH! Had to wait for about 30-45mins.But the view is definitely worth it!
The admission ticket


Wow!What a view!

note: In Paris, its a bit difficult to get HALAL food(ages ago, now maybe different) Probably much further up. But we saw many KEBAB stalls. My mind normally associate kebab with HALAL! The image of turkish man grilling the kebab meat is always the symbol for kebab in my mind.But was dispapointed, most kebab vendors are not muslims thus when asked about HALAL, they are puzzled. Could be greek…
Anyway, did find a few muslim surinamse shop that sells great baguette sandwiches. And I love FRENCH hot cocoa, so chocolatey thick and yummy! Great for a cold day!
(Visited 4 times, 1 visits today)