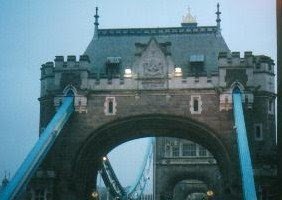 london bridge is falling down,falling down..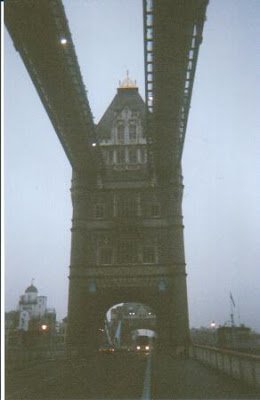 The shape of this building is similaar to the one in Dubai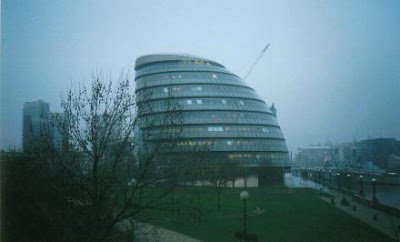 Typical london streets..
Mosque
Big Ben
The london eye
Actually when i visited London, there are many similarties u can find in Singapore.
London cabs are everywhere. And they are eye-catching too with bold designs. Can't snap that with this old obsolete camera of mine. Too fast..
The Buckingham Palace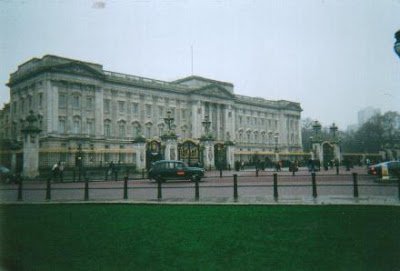 The guards are wearing their greyish winter uniform so no RED uniform (typically seen on tv)..
Nostalgic phone booth
I doubt u can get lost in London by foot. If lost, just ask the people.They are friendly…
This is similar to S'pore current tour bus (hippo tour) , no rooftop. But i saw this ages ago in london…Now who is the copycat?
Arsenal old stadium- They were having a match. We were in dilemmas as to which stadium to go because we got only time for one. Chelsea or Arsenal…Zola or Henry Thiery? Tough decision..
When they were having a match, we tried to peep in.Cannot see much. Security was tight.The whole town seems to be shaken by the roar of audience clapping, shouting,cheering and jeering. Outside the stadium, there are rows of makeshift stalls selling arsenal merchandises and food and beverages.Love it.I'm just basking in the ambience..
I think this is a statue of Sherlock Holmes.One of my favourite!
Their buses are similar like ours in Singapore. Did we ..err…copy them? Perhaps our buses are imported from London…hmm..
HARRODS is one magnificent shopping centre. When enter, the security will ask u to wear ur bag in front (prevent snatch thief/shoplifting) . They sell everything and anything under one roof. From caviars in the food section to bed linens and fashion wear.
I love the toilet BEST!So posh! So magnificently decorated, so clean…felt like in DONALD trump's mansion or something. And well-branded perfumes are provided at each toilets and its FREE! So posh, so richlike….
Note: HALAL food is easily available in and around London. Easiest is to locate the mosques in london and around its vicinity, there will be Halal food stalls and restaurant.There are varities of food, from mediterranean, turkish, indian, western… I had some yummilicious fried chicken in London. What is unique is that people in London love to eat their fish and chips with some vinegar sprinkled on them. Their fish and chips are gigantic ! Should try that!
The tube can be confusing because u need to change the trains often. But after awhile, u can get the hang of it. I love watching the people talk, love their accent!
How did I travel to london? Searching for the cheapest mode, we actually took a tour bus for a day in London. We took the bus from Rotterdam at night. Then the bus will travel to france and then aboard a big ferry that can accomodate both passengers and transports and ship us across to DOVER. Then the bus drop us at the Big ben area and the rest is fREE and easy. Then later at night we meet at a designated spot and left back for Holland.So we travelled from 7am till 9pm in London all by ourselves equip with a map, obsolete cameras with bad flash, little money and some simple backpacking skills in our pockets.
What is most memorable for me is that…despite singapore having close ties with London, we were "stuck" at the immigration for 30mins. They just ask us simple questions like why u come to london, how much u brought? Where u intend to go? blah..blah..They were friendly so I wasnt turned off. But nearly gave up because the other passengers who were european has boarded the bus and were waiting for us. Eventually the bus driver came down and luckily we were let go by then..(Oh and we have to write a form like going to malaysia)
Another funny but sweet caffeine memories is that, i wanted to buy 2 coffees cos it was freezing. Then the vendor ask for payment first. There is no indication of the prices in that mini moveable coffeestall.When i found out about the price, i was "WHAT?! So expensive?" silently in my mind.
I do know the prices of coffee should be in certain range because i did peep into a few of these mobile coffee vendors in London. Then I muttered in malay "mahal" (expensive) to myself again..and funny thing is that..this Londoner guy seems to understand me. He felt guilty and gave me 2 cones of ice-creams FREE(on a cold wintry day?!!?!) I dare not refused and so…me in the cold with 2 cups of hot coffee with 2cones of melting ice-cream running to my travelling mate. Everyone looked at me…They must be wondering…Arent i cold enough? Or is she cr..azy? Then..got an idea and i just dump the ice-cream into the coffee. Aahh…my own…coffee float..heehe! Taste like "creamy cappucino".
Those are bits of my tickling moments in London..
Note: the pics are taken on a rainy day in London so pardon its quality…
(Visited 7 times, 1 visits today)