13 Circular Road(Behind Boat Quay)
Has a branch at geylang serai temporary market
(but I like the food at circular branch best!)
My favourite: Everything..especially ayam bakar lemak cili api (grilled chicken in rich sinful coconut gravy with bird eye chillies)
Be there slightly before the lunch hour because it will be packed! I came about 10am (no one around, probably the first customer?) and my favourite chicken is not ready yet. Was told it will be ready around 11.30-12pm. Argh!
total cost: about $25-$30 for 3-4 person.
A bit pricey but worth it! (bring tons of money and please use ur bare right hand to eat. Push all the fork and spoons away..)
One of my top favourite nasi padang….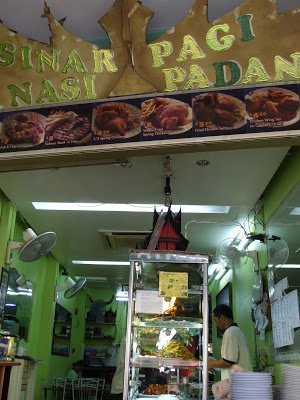 Fried chicken-Simple yet appetizing.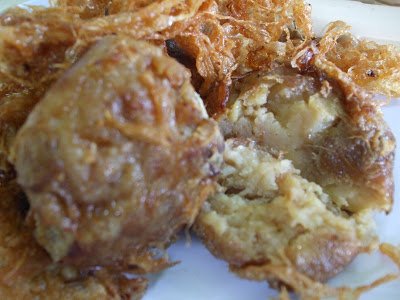 Begedil-fried potato cutlets


Fried tender beef lungs topped with fresh sambal


Tapioca leaves


Tender Beef Rendang (Love it!)


Quail eggs in sambal. (I love the freshness of all the sambals)


The wonderful vibrant colours of nasi padang…Feast for the eyes and tummy..

Hey presto! gone within seconds…

Ok, now I need to walk the fats away by circling the boat quay….hehe!
(Visited 29 times, 1 visits today)