Guess where am I?
Cherating , Kuantan

The roadside stalls selling cheap and fresh juicy sweet corns steamed or grilled,groundnuts and other local products.


Enjoying the freshly steamed corn on cob by the beach… Rantau Abang, Terengganu.


Lots and lots of coconut trees…


Beautiful sandy beaches and scenery just like in the paintings..


Local delicacies: Air tuak, ketupat sotong,nasi budu. Wanted to taste air tuak but dare not…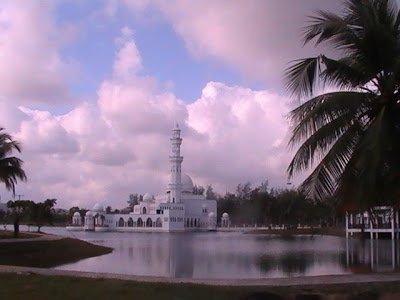 This is one of the many beautiful mosques here. I did pass by the Taman Tamadun Islam from a distance and was in awe at the glimpse of the Crystal mosque. There were about 21 monuments/buildings replicas from all over the world. Didnt stop…but I wished I did…
To be continued…
(Visited 7 times, 1 visits today)