Chicken rice is one of Singapore favourite food.Everytime I discover new chicken rice stalls, they seemed to be better than the previous stalls I've tasted..This is one place I will definitely patronise again and again…
Anyway, this stall has been in the vicinity of the old Geylang serai market for ages. This time, they moved to changi road (opposite eunosville).
Jong Ann Restaurant.
Address: 144 Changi Rd , Singapore 419725, Singapore.
Phone: 67426287.
HALAL-certified
non-aircon
always packed with customers
My favourite: steamed chicken rice,porridge
Price- $3-$3.50

I like the texture of soft succulent juicy chicken with lots of skin. Serving size is satisfactory. The rice is fragrant and the soup is nice. chilli is good. Porridge is good too (with slices of yue tiow)!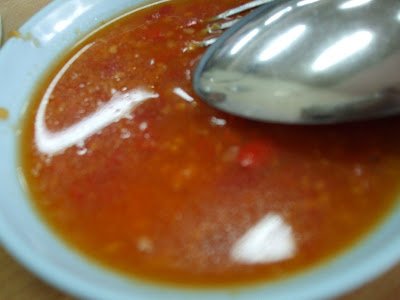 Chicken porridge (nice!unlike typical porridge sold in most chicken rice stalls)


Crunchy Beansprouts with salted fish
Hmm.. I wonder how their seafood dishes will taste? should be good…
(Visited 39 times, 1 visits today)