If u happen to visit kl, do not forget to do a "tummy stop" at 1 Utama. This shopping centre is huge (probably similar to suntec) and has many interesting food restaurants. One of them, is Carl's junior. If u like Mexican food (like Taco's), then this is the place to be!
Carl's Junior (G210C)
Location: Ground Floor , 1 UTAMA (how to get here?)
Contact No.: 03-7805 1777
air-conditioned
free top up of beverages
cost- abt RM19 per burger
My favourite: Portobello(mushrom) burger
Comment: Very filling. If u are not a big eater of western burger kind of food, then no need to buy set meal, share2.

Menus: Click on image to enlarge.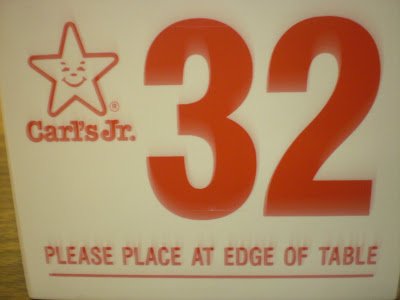 Order and pay at the counter. Waited abt 10mins for our burgers to be served.


Friendly crew with nice comfy surrounding.


Thick fries..yummy!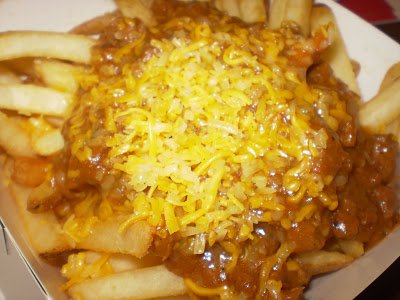 Heard alot about this chilli fries. Not so spicy , it is mexican taste.Like beany kind of curry with cheese.(like Taco Bell)Not my kind of taste but alright. For me, I must share a medium pack (if u order medium set, then u can opt for this chilli fries) because I get muak or jelak fast…


This Portobello burger is my favourite! Love the squishy mushy mushroom with the juicy meat and fresh vegetables.


This is superstar burger. All burgers have the option of double meat patties.


This is guacamole burger. Guacamole is a mexican mixture of mashed avocado, lime juice, seasonings, and sometimes diced onion and tomato…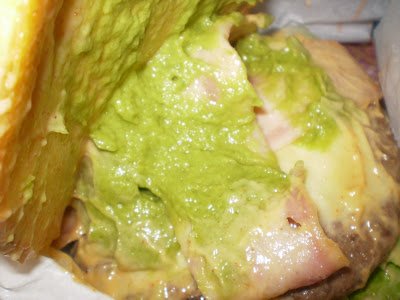 This make look a bit disgusting "sloppy-Joe-look" but the taste is not bad!
Overall- Was a bit disappointed at the thickness of the meat patties which is more or less equivalent to S'pore burger king. But the meat patties are so juicy, I LOVE it! But then again, my mind wander to those steak burgers that are sold in American restaurants in KL..ooh..I think that is better because the price are about the same and the thickness of the meat Grrr!..much power! but alhamdulillah, I get to taste it..no more staring at those people munching their burgers at Plaza Singapura Carl Jr…no more drooling scene..heheh!
(Visited 5 times, 1 visits today)