The menu..click on image to enlarge.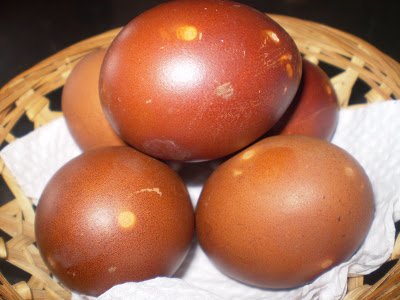 When we enter the shop, there were hardboiled brownish egg (with shell intact)on the tables. But the eggs did not move me as much as their briyani. Perhaps, I've tasted better in LArkin bus interchange and indonesia. If I'm not wrong, its called Telur pindang some sort of herbal eggs but not as strong as the chinese herbal tea egg.

Lucky me, I got the "twin yolk"…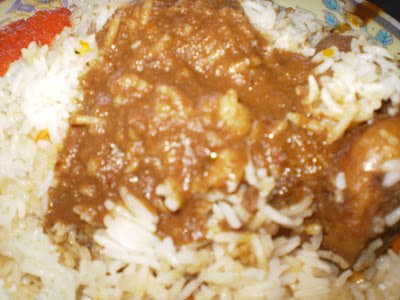 BP stands for Batu Pahat. 2-3hours of bus journey from LARKIN bus interchange. They are many similar stalls around batu pahat but this is the original famous one. They are famous for briyani gam. Why the name? i asked the staff and she told us because the meat is cooked with the rice. In singapore the famous ones are called BRIYANI DAM-similarly cooked meat cooked with the rice but the method of cooking is different.
The rice here is so soft , I sense that it could be steamed before served. As i snoop around the stall, I was RIGHT! Behind the shop, there are many large steamers. The cook was a 30-40 yr old man. He was shy to come forward.
pickled cucumber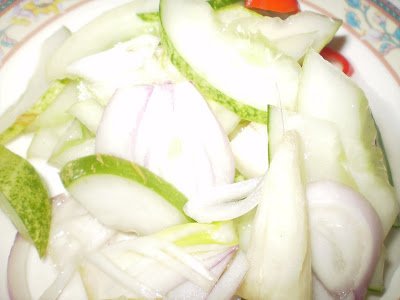 VERDICT: It was ULTIMATELY YUMMY! Though I am a little india fan and has frequent briyani stalls in my lifetime, this has got to be the BEST! The rice is fluffy soft because they STEAM it. The mutton or beef is exceptionally soft succulent and goes well with the dalca curry given and acaar timun. A definite must COME back and eat again…and again..
If u think their servings are mountainous ones like in Singapore..Fear not! This BP briyani are just nice for 1 person per plate and with reasonable price. About RM7 per briyani gam. Other normal briyani are cheaper..
This is part of the wonderful crew behind the makings of the BRIYANI POWER, batu pahat style..

Eh, if u happen to wed in BP, cater from them and invite me…(heheh!)Call the number above…
p.s: they also have a branch in Shah alam. So if u visit KL, why not ?
(Visited 6 times, 1 visits today)