updated!Feb 08-tried again recently , it seems that the standard has dropped drasticaly…hope they improved. i dont mind paying more for quality.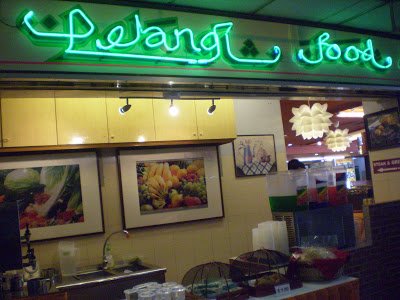 Pelangi food court
City plaza
first level
10am-10pm
closed on thursday
nearest MRT:paya Lebar
This is one of my favourite places. I grew up eating here. From pelangi western family restaurant to the yummy trio foodcourt to current 4 stalls . I called the yummy trio because the 3 stalls are very GOOD! They are the fish and chips , pizza and steak. There are many stalls that come and go but these 3 stand their ground and their fans kept coming back for more….U can feel the cooks cook from their heart thru their food.
Even my ang-moh tourist love the FISH and chip so much that he said that it is the BEST in singapore. it's a well-kept secret that is why u cannot find them in makan sutra or similar shows. Their popularity is spread thru word of mouth…Many came with big crowds and left with big tummies hehe!
The steak stall was known as ALAMOs used to have big steaks, big portions of mashed poatoes and there are many items in the menus. They are more mexican grill. I like the beef spring rolls. It was piping hot and was packed to the brim with yummy minced beef. And another HOT favourite is the beef RIBS! So big, as big as ur arm length cost about $15 i think. The rib was soft succulent juicy and shiok! Sorry tony romas, urs also "kalah" (lose)
Alas those were its hey days…
currently after a makeover, only the steak is by the same owner. The fish and chips man has retired, the pizza man has passed down its pizza to younger generation but its not as yummy…the steak is good but its not as lavish as last time.
Anyway, the steaks are normally cooked welldone to suit the malay community who hates to see any gory blood dripping down. But u can request medium rare, medium well… The owner is very friendly man. Maybe I can ask him to cook for me his speaciality ribs one day…hmm..Why isnt the ribs on the menu anymore? so sadz..
anyway, yesterday the steaks at MAks reminded me of this favourite place that I've "abandoned" hheeh! So 11am, i trotted down..I have not been here for ages , probably a year. This place has been done up to make it more cosier and an air of sophistication is added thru its furnishings. I like it!

Ordered nasi padang -cost about $6, okeylah..but expensive. Rendang not bad but a bit tough..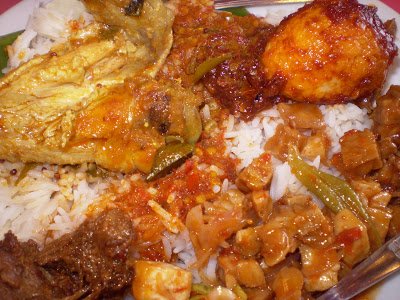 Now the moment that I've been waiting for…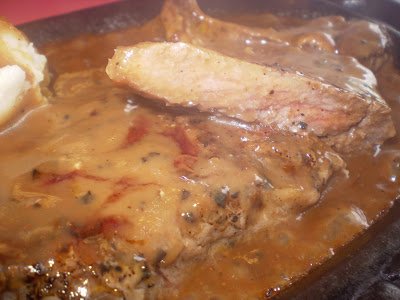 Steak-Yummy! Exactly like it was back then…only slightly smaller. Definitely in love with the salad.
This is the only salad I ever loved..got raisins, peach, pineapple, greenies and alfalfa kind of sprout. Of course last time, the peach was BIG portion..but the quality is still the same! Felt like a kid all over again..
p.s: oh, there is claypot stall too. They sell "kampung porridge" $6 and claypot dishes.
(Visited 80 times, 1 visits today)