Updated march 2009- The place is no longer HALAL-certified. Take note. (Thank you to all the readers who had informed me!Thank u very much!)

I went to Tong shui cafe recently (thks SHF for the recommendation!)and found that this place has many varieties of food other such as italian, western, hongkong chinese and lots of varieties of dim sum. And I've tried them, yummy! they have dumplings, cold soft tofu (Sedap!) ..and lots more like baked rice , healthy drinks herbal and even weird stuff like boiled coke with ginger…
Some of the pics only..will post more later insya-Allah.
Cold soft tofu-i thought this tofu would be bland but i was amazed at how tasty it was.


Fried crispy yummy dumplings


steamed dumplings- can taste the freshness of the ingredients and the skin is exceptionally soft

Hongkong noodle in kowloon broth-i like the flavourful robust broth. The noodle is springy and the vegetables are fresh. the beef brisket is tender. Yummy! If only there is spicy cilippadi to go along…(maybe can request)The chilli sauce-not spicy, just weird like eating chilli boh.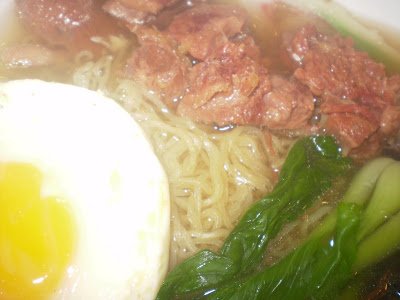 Also tried the paper chicken. (tried to eat the paper but inedible,no one warns us hehhe! but the chicken is nice and juicy).The fries is nice and crispy and tomato sauce plus mayo is added on top.


Thick crispy toasted bread with some thick sinful peanut butter and condensed milk. Very richly…must share…cannot eat alone, "muak-feeling"..(overwhelming unless this is ur last meal of the day or u are very2 hungry)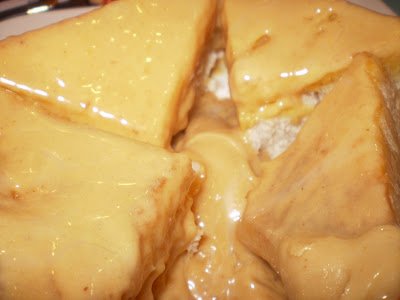 So Dim sum lovers wat r u waiting for?!!
Location: Changi airport terminal 2, level 3. (beside breeks ,easy to find, just look up from the departure area). I was told it is 24 hours….
oh by the way, the dim sum costs about $2-$5 for 3-6pieces.
the whole experience is good food plus good clean ambience like posh restaurant.But it will be sweeter if the staff adds a cheery, smiley touch to the ambience or else it will be sombre-lookiing staff.
Only one lady tudung waitress adds a ray of sunshine when she serves us with a smile in the beginning but then later she was busy.. and was replaced with older staff).The staff looked so solemn and wasnt attentive. There was one instance, i thought they were chasing us away, because we wanted to order dessert and my hubby have not finish the meal yet, and the waiter actually give us the BILL?!!!
Anyway slight misunderstanding…
Oh we have to take our down own order menu thus i wonder what the 10% service charge is for.Furthermore, no one explained to us anything (luckily I have read previous SHF experience thus I knew about the "write ur own order down" thingy). Not much customer service. Should have either made totally self-service like mcDonalds or restaurant not half-half. Hmmm… again i wonder what the 10% is for….this is the only CONs for me. Otherwise its all worth it!
fyi-i like to visit restaurants or any makan stalls looking very "selekeh" because then u can see the "true colours of the people". U will know how high is their service level and wheether they work for money or for quality.So next time, u see an auntie looking "minah" with unmatching coloured clothes, flashing her digicam at food instead of people, just say "hi" to me! As for the food stall owners/staff, watch out for me!
(Visited 8 times, 1 visits today)