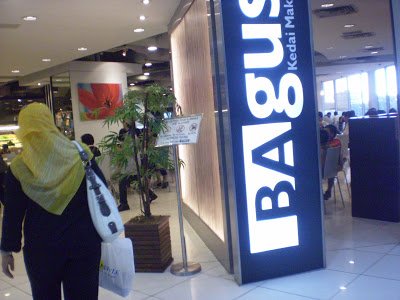 As mentioned before , this foodcourt has some great food..


This chicken chop from the western stall is delicious with mushroom sauce as topping. The chicken is nicely done. No chicken smell, not dry but moist. The fries are crispy. Love it!
This Ban Mian was recommended in SHF blog once upon a time…The soup is tasty! It takes some time for them to serve me a bowl of piping hot BAN MIAN with anchovies, egg, noodles and minced chicken plus veggies.


This place is small and there's many people and many stalls thus my eyes are a bit "pachiao"(cock-eyed).The first time , I went I failed to detect the ban mian noodle stall until after I finish my chai chee noodles. hehe!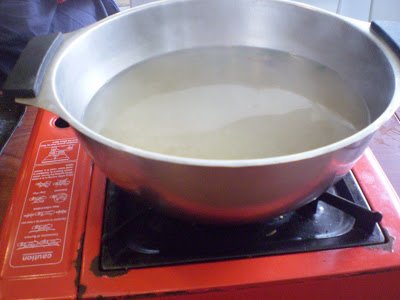 Actually, I have to thank a chinese man. He was bringing the steamboat to his table to enjoy with his family and that's what caught my eye. After watching his every move like a hawk…eventually, I went to the seafood stall and order one steamboat set.YIPEE!

2 bowls of White rice + chilli sauce+ seafoodplate + steamboat=$15 (can feed up to 3-4 persons!can order extra rice too!)
verdict: The soup base for the steamboat is very tasty. Seafood plate consist of prawns, crabsticks,fish slices, thinly sliced beef, soft tofu,1 egg and lots of fresh green leafy vegetables…veery nice and cheap steamboat! U just need to carry the lightweight steamboat gas burner and stuff.
p.s: pardon for the bad photos, as mentioned earlier, this place forbids phototaking..so secretly i shootlah…
(Visited 13 times, 1 visits today)