Century egg + chicken porridge. Very nice…Flavourful. This few weeks would be more on porridge. One of my favourite porridge. Without century egg also nice. Some dont like the taste. Kinda peculiar piquant taste.Also olden days they use horse urine but not now..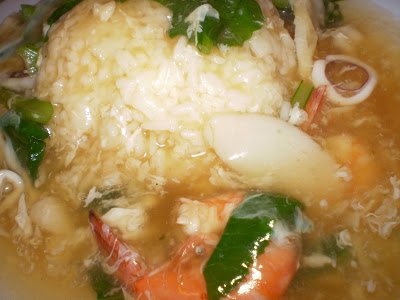 Seafood rice with gravy is like mee hongkong without mee. Replace the noodles with soft porridgy kind of rice and eaten with seafood yummy gravy. Nice and interesting..


Very crispy ngoh hiang yet tender inside.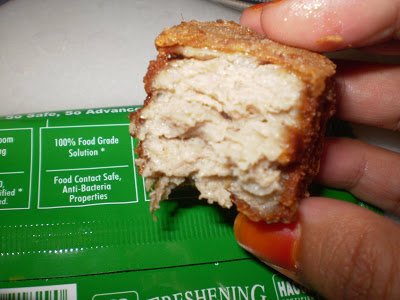 I used to think NEW GENERATION has some great ngoh hiang but I was wrong! This has got to be number 1 in my ngoh hiang list (chicken/seafood spring rolls which I cannot differentiate)Normally it will come with black thick goeey sauce but this comes with mayonaise. So good u can eat it on its own..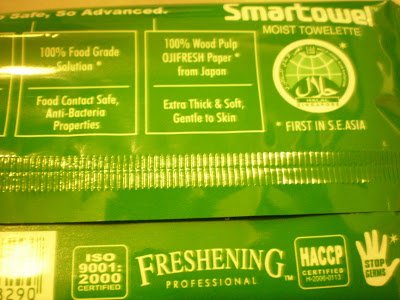 This is the first time, I see a wet napkin being HALAL certified.Cost about $0.30 cents each. They will placed at ur table (typical) and some may think "eh free.." but it's not..Quite soft but can tear if u are rough. Very refreshing smell.

Verdict: The food wont disappoint you. Great food comes with ambience =great $$$. But still ok if u wants ur food to be yummy delicious.
But the customer service is not that good because the "china" waitress lady does not comprehend what we wanted and end up jumble up some items and we need to repeat ourselves to a local singaporean waitress and the cook. Quite inconvenient especially when u are hungry…
(Visited 3 times, 1 visits today)