Once u mentioned GEYLANG SERAI, the malay community will know that is one of their favourite place to get everything…groceries, carpets and furnishings, herbal remedies and jamu and most importantly lots and lots of makan places.
Recently I was recommended by the "makcikpakcik" (thks!) to let my tastebuds "venture" here. And so, here it comes..
Tis place is called Zain cafe.Located in Malay village (not inside with the Sri bistari ayam penyet but outside the previously known as ALI cafe). Opposite Teh tarek coffeeshop.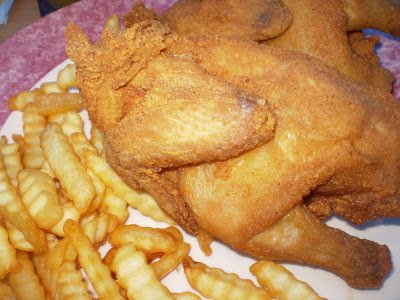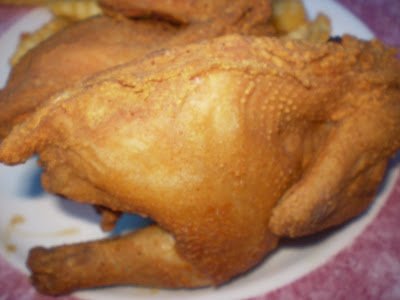 U can ask the chicken to be cut in 8 pieces or half or whole (no need to cut at all, just rip it apart to eat! hehe!)


The main purpose of me visiting this food place because the makcikpakcik said their spring chicken is BETTER than ARNOLDS. VERDICT!! It is not as oily as Arnolds, no need to queue for seats and the waiting time is a bit longer than Arnolds (they fry only when ordered). The taste is COMPARABLE to arnolds!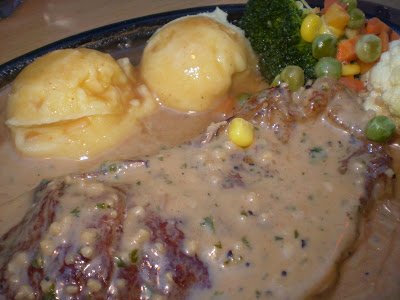 The steaks are black pepper and garlic steak. One is medium well (if u dont want it to be "rubbery" tough normally u choose this )and well done. To me , the steaks served are not much different in texture. In fact, I find the well-done is softer and tender than medium well (in actual fact, it should be the other way round). But then the meat is different than typical steak. I dunno why it doesnt taste so "steaky"..could be the type of meat used. Anyway,both are served in yummy mashed potatoes , steamed broccoli and veges and covered in lots of gravy. Nice..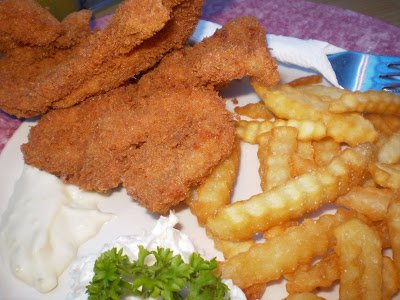 I did not taste this chicken cutlet because I actually forgot.(too many food on the table) It is covered in breadcrums.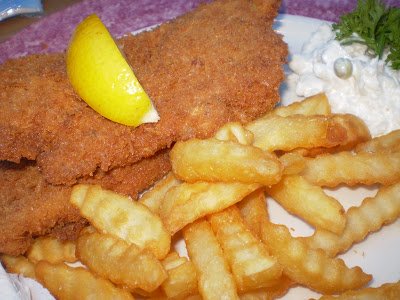 This fish and chip is crispy on the outside and tender on the inside. It is covered in breadcrums.Nice..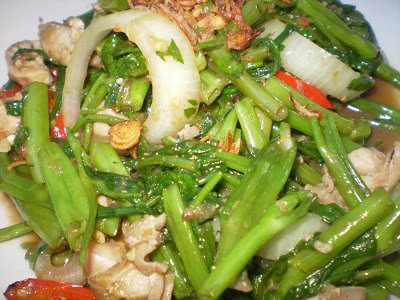 We ordered kangkong belacan but cannot taste any belacan , I think they make a mistake but this kangkong comes with mini chicken meats. But I like the "smokey bbq flavour" of this kangkong.


CHICKEN PORRIDGE -The chicken served is separated from the chicken porridge. The bowl of porridge is GIGANTIC but delicious to me with some tangy pepperry taste.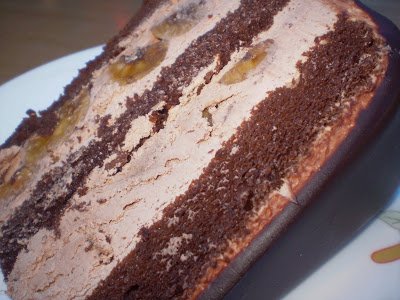 Dont forget to taste the sourish refreshing yellow lime juice. But be prepared to scout for nearby toilets! It really "cleanse" ur tummy…
Banana chocolate cake (with lots of bananas in the fillings) This large slice of cake is thick and yummy but not so filling. Just nice…sedap..kinda make me miss the Jamiyah cake corner..tsk!tsk!
Overall the food is good and very generous in servings. And u can enjoy "free music" played by the CD shop next door while u enjoy the delicious food. And its spacious and relaxing kampung area and if u like u can choose the seats below the trees (but watch out for birds "returning" in the evening!! u might find extra ingredients (bird's poo) in ur food heheh!!)
p.s:Blog visitor "linn" (thks!)has suggested trying their grilled fish…
(Visited 2 times, 1 visits today)