Tong Seng Coffeeshop located opposite Bugis Junction is HALAL-certified. I think it has been there since a very long, long time, must be good..


Their menus..(click on it to view enlarge pic)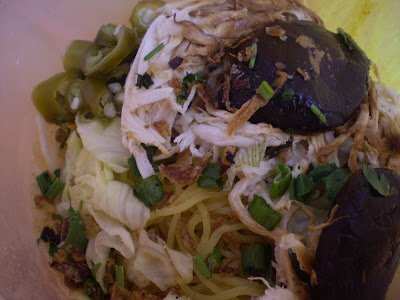 shredded chicken noodle $3


Steamed chicken rice $3 (not bad!)


I've ordered prawn noodles $3 (I chose dry because I thought the soup will be separated cause I'm scared that it will be soaked too long and expand..but then no soup given..misunderstood hehehe!)Not bad!The 2 prawns are fresh..
They also have fish head beehoon, fish slices noodles, chicken feet noodles, wantan noodles, chicken rice…and lots more.
(Visited 11 times, 1 visits today)