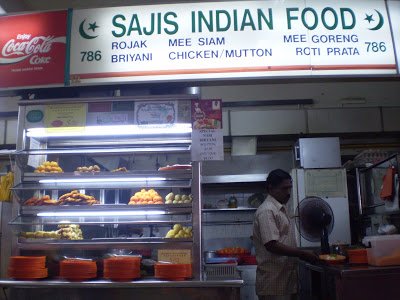 Blk 262 Waterloo St
#01-29 Nan Tai Eating House
SAJI Rojak stall (near Sim Lim Sq area)
This has one of the freshest ingredients ever for mamak rojak. Either I came too early and so it is fresh or..it's the shop policy which is to provide fresh ingredients always…

Anyway, their prawn VADAI is the shiokest! One piece has 3-4 pieces of prawns not mini ones but medium size. Eh, want to see more upclose and personal?


And one of them, there is one like hard dhal fried bun (dunno how to describe,see above) But when I eat it, it was crispy and soft. YUMMY!GOes very well with the red sweet smooth rojak gravy.


Like I said, I was too early and so they were preparing the things. My favourites are normally, sotong, (2 types red or orange), paru (lungs) potatoes, fresh tahu, crispy tempeh , fish ball and freid red flourball with egg inside…and if got hati or limpa, that one also I bedal!(wallop)

And not forgetting, MAMAK's mee siam. SO sedaplah…coocnutty milky mee siam. Sweet…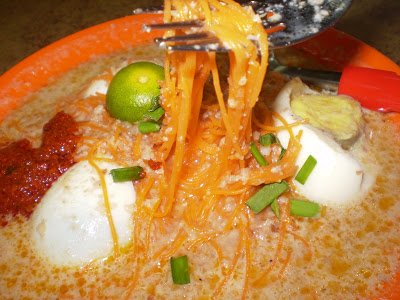 FYI-beside this stall, there is a nasi padang stall with many varieties dishes. Often I see chinese ordering Mee rebus with side dish or sambal sotong, I think..(fortune centre sambal sotong is still the BEST to me!!)

PUTRI HAYYU stall

Nasi sambal goreng $2.50 with begedil/potato cutlet,sambal goreng and sambal sotong.
(Visited 1 times, 1 visits today)