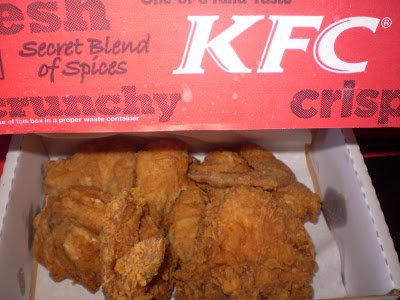 Many years, I've been ordering KFC but I wont try the Original flavour because it's small and skinny compared to the Spicy flavour. But then one day, I want a change of taste and tried the original flavour and has been HOOKED eversince…dont even need the chilli sauce.
More chickens..(so good u can even eat it on its own!)

KFC meal is not complete without mashed potatoes..

upclose and personal with…
(Visited 1 times, 1 visits today)