Updated 2009: This Restaurant is closed.
Update: 2007
This has moved to Ngee Ann city/Takashimaya, Orchard road level 5 near Seoul Garden restaurant.There's a Price increased.Oysters seems to shrink smaller in size but still as fresh.
from part 1….
http://www.linamasrina.com/2007/08/tampines-family-international-buffet.html

I find this cold Soba noodles tastier than CAROUSEL.
SHIOK Curry fish head (assortments of salmon head and other fishes' head)and chicken curry with slices of french loaf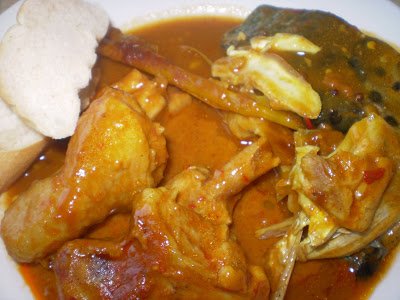 Salads, vegetables more..

Prawns tempura and potato wedges. Eat them while they're hot!Fresh from the wok.

CHEF works-Grilled japanese sardine-looking fish eaten (Shishamo) with seasalt (POPULAR!wait 5-10mins)


DELICIOUS, it can be eaten WHOLE! No need to remove bones.
CHEF works-Lamb chop in pepper sauce (wait 15mins)

cawanmushi-crab meat in steamed soft tofu, longevity bun(red bean paste) and glutinous dim sum.

Warm white fungus dessert with wolfberry and almonds

FRUITS-guavas,honeydew,grapes with seed (do u know grape seeds are very nutritious?),oranges…

From clockwise-Mango pudding (NICE!), lemon cheesecake,green jelly, tiramisu (NICE!) ,chocolate cake (BEST!!) and chocolate cheese cake (NICE!).
What I did not capture in pics are- black chicken soup, shark fins' soup, fried rice,beef steak,satay,fresh prawns salad, more sushi, braised peanuts, mini sandwiches, orange,barley and ice lemon tea and other carbonated drinks, nuggets, cold tofu, salmon fish cake,chinese glutinous rice and siew mai, …
Overall I loved it, the seafood are FRESH and the ice-cream (not just cheapskate brand)and the food are of high quality too. Great and looking forward to coming here again with some MAKAN kakis…Also the timing is PERFECT! The buffet hours are longer than most buffets and I like the dinner time-5.30pm. I dont like to eat too late and also "battling" with crowds especially in congested Tampines central after working hours. ARGH!.And the mosque nearby, just nice after makan till u drop, can walk a bit to the mosque and pray MAGHRIB.I took about 2 hours of slow eating in the buffet.
First, I circled the buffet area noting the "expensive delicious stuff" then I attack OYSTERS because they are my favourites. Then sashimi, sushi, prawns….I try to avoid rice or anything that is filling. Less water too or else "kembung" bloated. Lastly, must have space for desserts, there are SHIOK CAKES!! Especially the chocolate ones…
The difference between CAROUSEL and family buffet is that the desserts in CAROUSEL and the chocolate fountain/fondue is the only thing that will draw me in but other than that, I will prefer this Tampines buffet anytime. It is more for those who loves Japanese food like sashimi,sushi,seaweed and raw seafood like oysters…The place is spacious with majestic chairs and table. The view is phenomenal with large panels of clear window glass.
TIP: BEST TIME TO COME IS 5.30PM DURING WEEKDAYS , BY 7PM, THE RESTAURANT IS FILLING UP WITH CUSTOMERS..Weekends-please BOOk!
And please bring ur MAKAN kakis that can eat a LOT and in the company of those u wont be "paiseh" with if u pile ur food like a mountain or eat with ur hands or mess up your lipstick…the more the merrier…
(Visited 2 times, 1 visits today)