I have found the ultimate SARDINE PUFF fillings!! I love the moist sardines red fillings! So moist and juicy! It is milder and not as spicylicious like the HELLO ones.The skin is of flaky puff skins like in the pastries.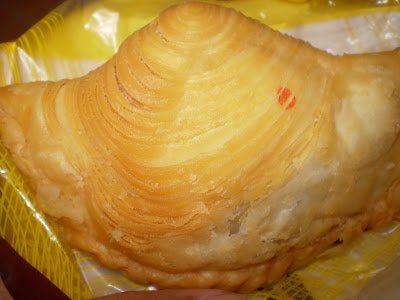 The fillings are GREAT. They have all kinds.But one flavour, I will always remember: "Durian". It is similar to Durian cream puffs but not as rich and creamy. Not bad. I find myself enjoying it. Could have been the rainy weather too. Cold and hungry….

Oh by the way, u can get them @ 1A curry puffs @ the AMK bus terminal underground opposite NTUC XXL.
(Visited 1 times, 1 visits today)