This is no common train, its destination is none other than ur TUMMY!! hehhee! This is a new design that Polar puffs came out with to attract the kids. Not only kids, the parents are the first ones to be AWED by it. But sorry, the taste is..as u know it..normal buttery cake..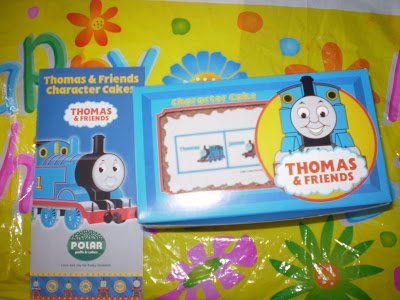 There are many thomas train designs to choose from.I got the last one left…and its only 11.00am.

This polar puff cake shop located at CBD are has many varieties of cakes especially Thomas train cakes. They have this smaller version and medium version $6.80, the larger version, I saw at Novena Square branch which cost about $16.80 (but too big, so MUAKS! yikes!).

Also in this HOT weather, why dont u sit inside the air-conditioned shop and treat yourself to some delicious HALAL flavourful ice-cream and ice-cream cakes. Not forgetting the moooncakes season of snowskin and baked moon cakes.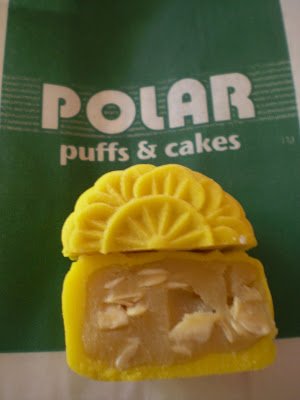 Snowskin durian flavour mooncake. Mini size cost $3 each. (I dont really like it, dunno how to say.)Maybe when I was in secondary school, there is a cultural bazaar whereby my classmate made a snowskin vegetarian mooncake by hand and I ate it on the spot. It was delicious! Very chewy soft and delicious though it was a normal bean filling. Eversince, I never be able to top that, maybe that is why…
(Visited 6 times, 1 visits today)