Before going to the PC SHOW at Suntec, we decided to fill our tummy first cause it will be HAZARDOUS going thru THRONGS of human traffic with 2 kids and an empty tummy. Furthermore it will be CONGESTED!!!
Stopover at QIJI Shaw Centre. These are some delicious food, we tried..

NASI LEMAK- $3.60 fragrant rice, crunchy anchovies and peanuts, crispy chicken wings and tender inside and nice otah-otah. Sambal also not bad. Too costly for my pocket!! Over all nice if the price is $2.50 -PERFECT! Over all- 3.999 out of 5 stars!

POPIAH- Nice sedap , small and has this crispy thingy inside that give it a SHIOK CRUNCHY BITE! It has some sweetness and a tinge of spicyness. Differ from others.. 4 out of 5 stars If price is lower , it will be perfect! cost-near $2

CHEE CHEONG FUN- I LOVE THIS!! VEry fresh and shiok! CAuse all the ingredients and sauce are in harmony. $1.60/ 4.5 out of 5 stars!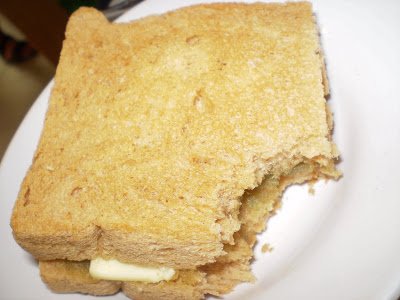 KAYA TOAST- differ from others-kinda fluffy and crispy at the same time. Thick but very light bread. Kaya and butter preferably add more–> More SHIOK! Or else-it pale in comparison with other KAYA toast. 3 out of 5 stars!
(Visited 5 times, 1 visits today)